Montreal's mayor is intervening after police stopped a game of street hockey in the Pointe-aux-Trembles suburb on Wednesday.
A group of children were playing on 92nd Avenue in the east end neighbourhood when a nearby resident yelled at them to quiet down or police would be called, CBC News reported.
Cops later came by and ended the game, saying they had to enforce a bylaw keeping traffic from being blocked on city streets. Parents of the children faced a $75 fine per kid if they kept playing.
"This is ridiculous," Bridget Sykucki, mother of two children who were playing hockey at the time, told QMI Agency. "This is where so many Canadian kids learn to play the game."
Writing in French, he said he loved playing street hockey when he was young and doesn't understand what happened in Pointe-aux-Trembles.
Coun. Richard Guay told CBC News though the rules prevent street hockey, the area the kids were playing in is a perfect spot for a game. He and Sykucki are discussing further options.
"It's a very small street and there's not [more than] two, three, four cars a day that are passing by. So a security issue is not really there. It's minimal so we do tolerate it," he said.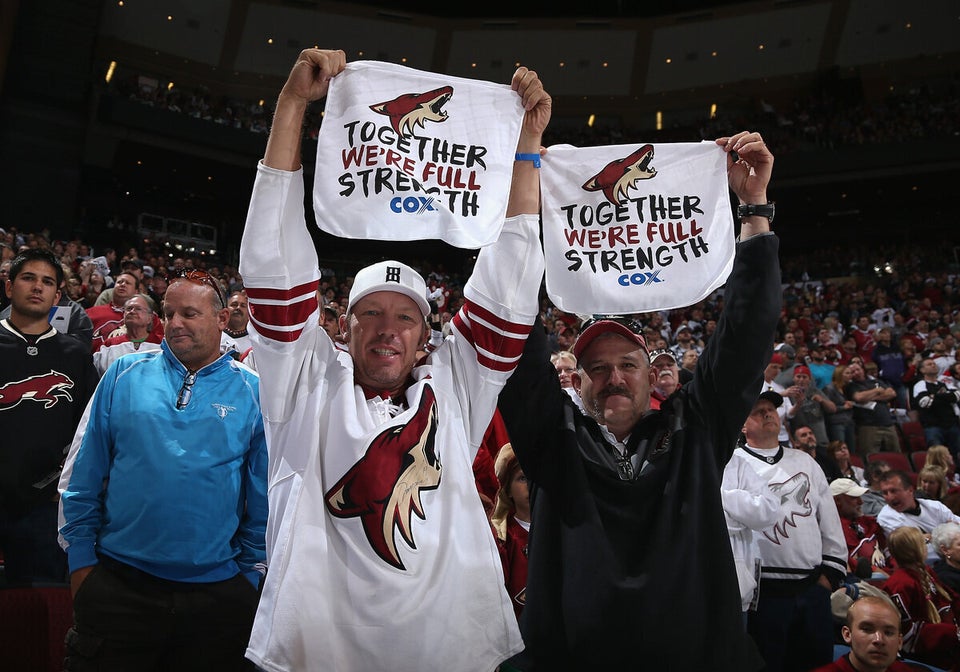 Ice hockey fans
Popular in the Community