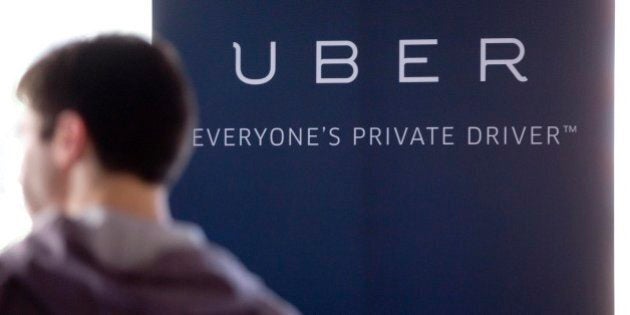 Uber is under full assault in Montreal, where two UberX drivers' cars have been impounded and a class-action lawsuit against the unlicensed taxi service is getting underway.
According to La Presse, Montreal's municipal taxi bureau, the mayor's office and the provincial government were involved in an operation that has led to two Uber cars being seized in recent days.
The drivers face unspecified fines, the newspaper reported.
Meanwhile, radio station CJAD reports that a class-action lawsuit against Uber was filed in a Quebec court last month. The suit was brought on behalf of Montreal's 11,000 conventional taxi drivers, and has yet to be certified by the court.
Lawyer Benoit Marion said Uber is undercutting cab drivers who have to pay thousands for a taxi licence.
"If you run a business and there are some regulations about that business, you have to follow them," he told CJAD.
Uber Montreal CEO Jean-Nicolas Guillemette told La Presse the drivers have pleaded not guilty, and the company will pay the fines if there are any to be paid.
"We support our partners, both financially and morally," he said, but noted that Uber doesn't always pay its drivers' costs in such circumstances. "It depends on the case."
Uber's UberX taxi service debuted in Montreal last fall to warnings from the government that it is illegal. Uber execs met with provincial government officials in December, urging them to allow and regulate its service.
Ministry officials sounded positive about the company's ride-hailing app, but less so on its taxi service.
"You cannot just decide that you are going to do something because you are nice and make a business with it and not follow the rules. So that's going to be harder. That's for sure," Transport Minister Robert Poeti said.
Uber — and traditional taxi services — may face even more competition in the future, with news this week that Google is looking into launching a taxi service.
Popular in the Community