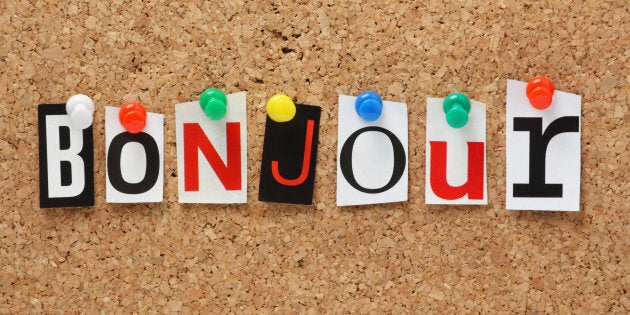 Living in certain neighbourhoods in Montréal, one is often greeted with a "Bonjour. Hi." But why?
Some peers in the restaurant industry attribute this to politeness but does this mean the other major cities in Canada are not polite to greet me with "Hi. Bonjour?" I have yet to be greeted the same way in Ottawa.
They have asked me "Why do they not think I know what bonjour means?" Some other witty friends have followed this by asking if the same is done in Ottawa or Toronto. I answer them no and they say "I thought this was a bilingual country?" One of them even said, "Should I be insulted that they do not think I know anything else but English? Or do they think I do not know what the greeting in French is?"
Some attribute it to letting tourists know they are bilingual but I do not believe a greeting is needed for this. A major part of going to a distinct region or country is being greeted in their language. A conversation that follows in English would do everybody fine for those who cannot speak French.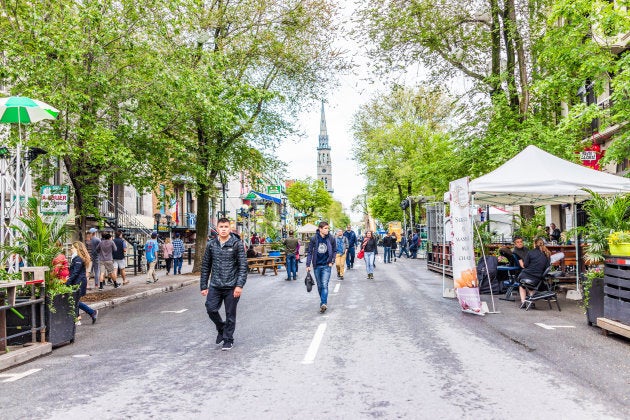 I live in the fairly well-known Montréal borough of Plateau Mont-Royal, a diverse one that has included the Portuguese neighbourhood for many years where the talented and respected writer/composer/singer Leonard Cohen lived until last year. It is a neighborhood with many French from Paris and other French. It was a working-class neighborhood for decades up to 25-30 years ago until its well-known gentrification. It is a fairly diverse and mostly French-speaking neighbourhood.
My part of the neighborhood, within a few blocks from me proudly boasts Portuguese restaurants Ramados and Chez Doval, the Venezuelan restaurant of l'Arepera du Plateau, a Barcelonian café, and the Lebanese deli/restaurant.
I lived in the city of Providence, R.I., a city in New England where the most recent official data shows that the Spanish-speaking population composes 33.6 per cent of the total city population. During my time there, I was never greeted with a "Hi. Hola." And the United States does not even have an official language.
Let's embrace our "bonjour" because it is the only metropolitan in North America where you will get it.
People travel to a different city to experience the culture. My friends from the United States come here because it is different and that is what people enjoy. The same thing happens when I go back to Boston — I enjoy hearing the Bostonian accent and as well as being greeted with it.
From my experiences visiting Montréal with my American friends years ago, none felt offended when being greeted with "bonjour." Montréal is the fourth-largest French metropolitan in the world and the largest French-speaking city in the western hemisphere, and the only bilingual Canadian large city (with respect to Ottawa/Gatineau) — All unique characteristics to be proud of.
When I have travelled to Mexico, I get greeted with a beautiful "hola." I do not need to have it translated to English if I am travelling to a country, nation, or region that speaks another language other than that of my own. I am there to experience their culture the same way my friends who come to Montréal come here to experience what it is that makes it different than the other major cities surrounding it. It is what makes a place rich.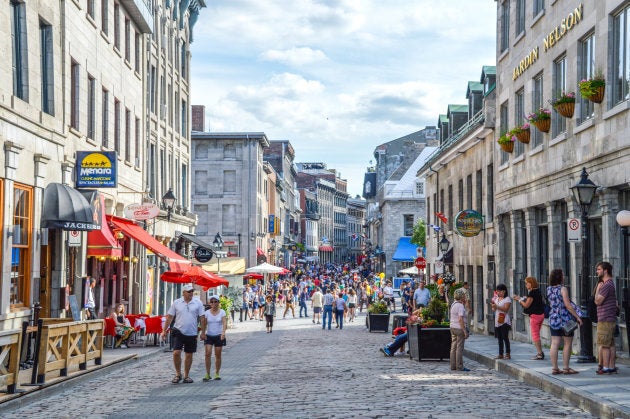 Living in such a unique city that for the most part speaks the language of love, I say, why not embrace one of the many characteristics that makes us stand out? Especially if you're in a predominantly French-speaking neighbourhood.
The issue is not a French-English issue. I grew up in the country south of the border where English will always be the greeting and understood main language (minus the southwest). And again, that country does not even have an official language. Those in customer service can switch to English after the greeting for those who need it. Let's embrace our "bonjour" because it is the only metropolitan in North America where you will get it. Enjoy it where you can find it...
Popular in the Community