Facility owner Aéroports de Montréal (ADM) will meet September 16 to award a tender for its destruction despite efforts to see it repurposed as a conference centre, The Canadian Press reported in French.
At the time, a non-profit group known as the Montreal-Mirabel Corporation, which included Mirabel Mayor Jean Bouchard and former Quebec premier Bernard Landry, began putting together a feasibility study to see if the airport could be used for conferences, CP said.
But as of this week, the corporation hadn't submitted a business plan to support its proposal, ADM spokeswoman Christiane Beaulieu told the news agency.
Opened in 1975, just prior to the following year's Summer Olympic Games in Montréal, Mirabel was initially intended to replace another airport in Dorval.
Flights came and went from Mirabel for years but the facility was 50 kilometres away from the city and passengers became tired of the travel it took to arrive there.
Though it continues to accommodate cargo operations, its terminal has sat abandoned and hasn't had a passenger plane since 2004.
Check out photos of Mirabel airport before it faces the wrecking ball: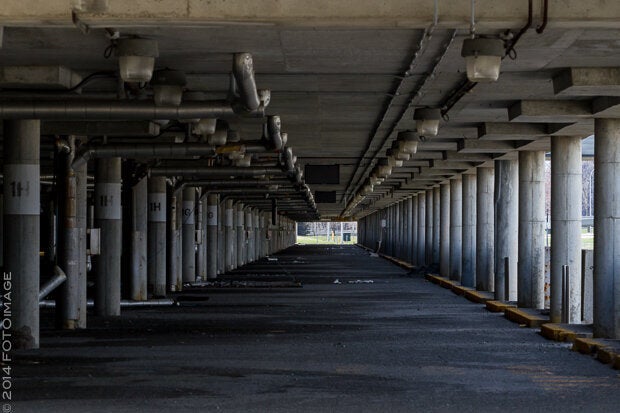 Mirabel Airport Before its Demolition