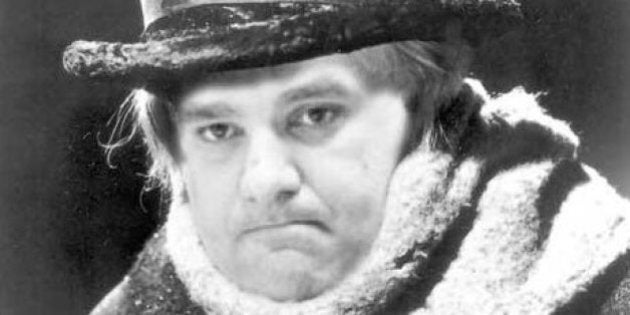 James Moore apologized Monday for recent statements about child poverty that left some comparing the industry minister to the Grinch and Scrooge.
Moore said he deeply regrets his "insensitive comment" to a reporter last week, in which he suggested it is solely the responsibility of provincial governments to look after impoverished, hungry kids.
Moore said the federal government has no plans to "usurp" the province's jurisdiction on social services and lauded Canada's job growth and economic prosperity.
"We've never been wealthier as a country than we are right now. Never been wealthier," he said.
When pressed by Norman about kids going to school hungry, Moore stood his ground.
"Certainly, we want to make sure that kids go to school full-bellied, but is that always the government's job to be there to serve people their breakfast?" he asked.
"Is it my job to feed my neighbour's child? I don't think so."
"He's dismissive of the problem and he's dismissive of his responsibility," she told News1130.
Montani said Ottawa does have a responsibility to draft policies — from raising the child tax benefit to funding a national child care system — that may help alleviate the problem.
Moore released a statement on Monday afternoon clarifying his position.
"Caring for each other is a Canadian ethic that I strongly believe in -- always have and always will. Of course poverty is an issue that concerns me, and concerns all Canadians. All levels of government, indeed all members of our society, have a responsibility to be compassionate and care for those in need," he said.
"Great work has been done to tackle poverty and the challenges associated with poverty. And while more work is needed, I know the cause of fighting poverty is not helped by comments like those I made last week. For that, I am sorry."
Moore's initial remarks sparked a big backlash on Twitter Sunday, but the minister quickly claimed he was being unfairly taken out of context, even lied about.
In no time, #MooreChristmas began trending on Twitter with many accusing the MP — a rumoured aspirant for the Conservative leadership someday — of indifference to the plight of poor children.
And, unsurprisingly, people got creative with Photoshop.
The House of Commons passed a unanimous motion in 1989 to eliminate poverty among Canadian children by the year 2000.
Check out the gallery below for other reactions to Moore's comments.
Popular in the Community