Police chases doesn't get much more Canadian than this.
The large animal walked in between some cars before the Royal Newfoundland Constabulary gave a very bland chase, in a video captured by the network.
Eventually, the moose appeared to have climbed some stairs, out of the reach of officers.
But CBC News said it later found its way back to the woods.
It's a happier ending than we've seen for previous moose encounters.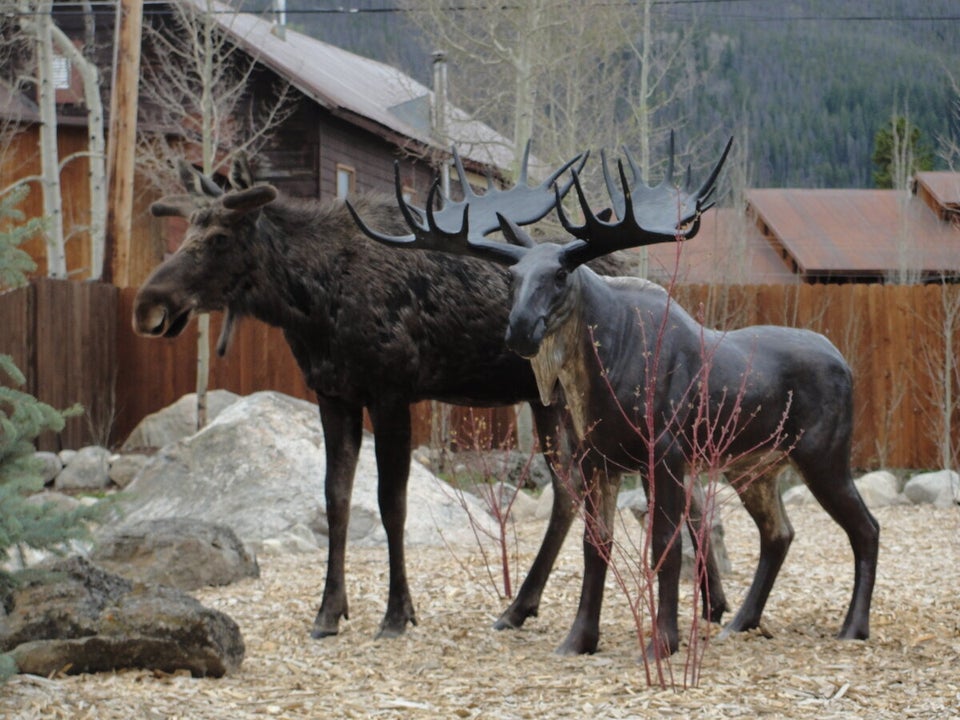 Moose 'Loves' Moose Statue