A moose that got loose in a Smithers grocery store Wednesday night has died after it was hit with a tranquilizer and died of heart failure.
The moose wandered through the produce section before a store clerk led it outside with an apple - captured on a video provided to CBC.
Social media went wild for the moose Thursday, as people posted photos of the visitor to Twitter.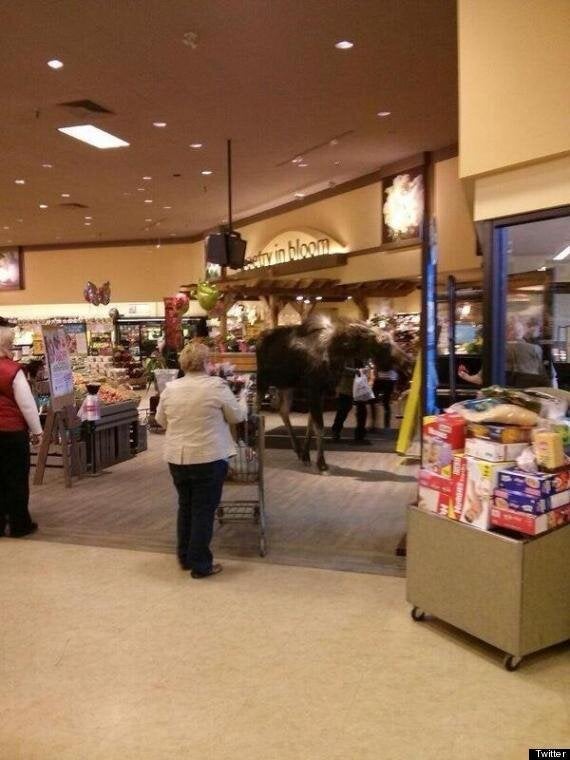 The moose sighting followed a narrative similar to the story of the Ikea monkey, which was seen wandering a Toronto store in a winter coat last December, Canada.com reported.
Check out what people had to say about the Safeway moose on Twitter: