In 2015, I predicted that if Ontario Premier Kathleen Wynne and Health Minister Eric Hoskins did not back off their draconian unilateral actions, there would be a crisis in health care in time for the next election. Now, six months from an election they desperately want to win, we have:
There are more, but you get the point. However, none of these crises, to my mind, have the potential to decimate the health care system as much as the looming shortage of comprehensive family physicians.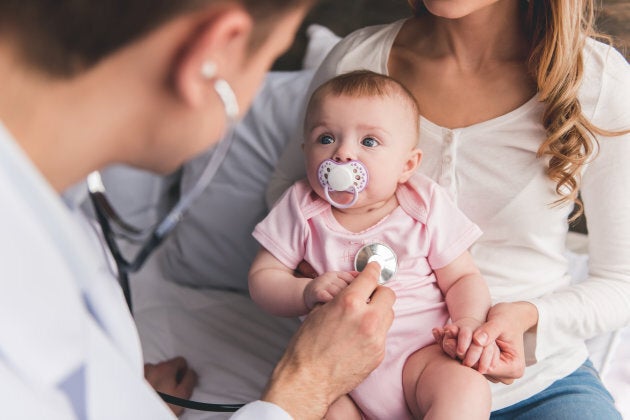 To understand why this is happening, one needs to go back to 2015. Displaying excess hubris, health minister Eric Hoskins imposed unilateral cuts to physicians. His claim was that he wanted to cut what he perceived as high paying specialties, so that he could invest more into family physicians, and allied health care professionals who support them. But in reality, he also closed down the capitation based system of paying family physicians.
Capitation essentially amounts to being paid a salary based on the size and complexity of your practice, and some performance bonuses. The majority of family physicians are paid by capitation. The vast majority of new family medicine graduates want to be paid by capitation. Capitation allows physicians to spend time with a patient and take care of all of their needs at one visit. Fee for service encourages you to treat only one problem, and keep bringing the patient back for every separate problem they have. Yet Hoskins cut the number of new capitated family physicians in half (and put severe restrictions on the new ones he would allow.)
Hoskins unilateral cuts created severe uncertainty and angst for family physicians, particularly the new graduates. As a result, many new graduates are not starting comprehensive practices upon graduation, and are doing other focused practices, such as sports med, palliative care and so on. It's easy to blame these doctors, but the reality is they had the rug pulled out from under them. They were promised a much fairer style of practice upon graduation, only to have Hoskins unilaterally rescind it.
These results are a disaster not just for family medicine, but for the health care system as well.
The effects on medical students have been jarring. Last year, the Canadian Residency Match Service (CARMS), to whom all medical students apply to as they decide what specialty they want to pursue, showed only 36 per cent chose family medicine. A high functioning health care system requires 50 per cent of its physicians to do comprehensive family medicine. These results are a disaster not just for family medicine, but for the health care system as well.
Last month, there was new information from the Institute for Clinical Evaluative Sciences (ICES) that was even more alarming. It turns out that almost a third of physicians that Ontario classifies as family doctors do not practice comprehensive family medicine. They focus their practices in certain areas. So we have far fewer comprehensive family doctors than we thought.
Don't get me wrong, some of those other things are important. They include work in Emergency, Anaesthesia, Palliative care and so on. Many of these focused care physicians have helped me by providing advice on some of my more complicated patients. But the reality is that it's comprehensive family medicine that improves health outcomes the most.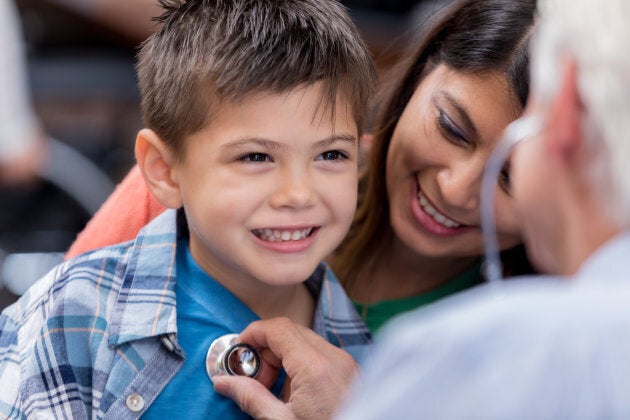 Comprehensive family doctors treat people, not diseases, with continuous and compassionate care, and will advocate and guide them through the health care system. Comprehensive family medicine helps to prevent illness and improve overall health.
Adding only one comprehensive family doctor for every 10,000 people results in a 5 per cent decrease in outpatient visits, 11 per cent decrease in Emergency visits, and a 7 per cent decrease in surgeries! Interestingly, cutting 20 family doctors a month for three years of cuts equals 720 doctors. Want to guess what's happened just to Emergency Department visits since then? Visits are up more than 13 per cent, twice the growth rate of the population.
This year, it's too late to do anything for medical students.
Hoskins did unilaterally cut specialists as well, but instead of re-investing the savings (if you could call them that when health care outcomes worsened as a result) in primary care, he instead re-invested it into bureaucracy, hiring 84 shiny new vice-Presidents for his ill-thought out Patients First scheme. Even the normally pro-Liberal Toronto Star wondered where the savings would be with this plan.
As one of my colleagues put it, clearly Hoskins thinks the problem with health care is that there were not enough administrators to schedule some meetings to sort out the deliverables and metrics for each health care policy.
More from HuffPost Canada:

Canadian Patients And Doctors Are Sharing 'Excruciating' Wait Times On Twitter

Ontario's Heading For Another Family Doctor Shortage

Canadian Doctors Like Me Are Starting To Look For The Exit
This year, it's too late to do anything for medical students. The CARMS process is already under way and medical students have already chosen their specialty. But, since Hoskins unilaterally cut the capitation model, he can unilaterally re-instate it. By doing so, he will start to undo some of the damage he's done to health care and maybe next year, we can get more medical students interested in this necessary specialty.
If this happens, we can start to right the sinking ship that is Ontario Health Care.
Follow HuffPost Canada Blogs on Facebook
Popular in the Community