Shoppers Drug Mart and Loblaws recently made headlines by announcing they will cover medical cannabis for their employees. This is a strong first step for Canada's largest pharmacy chains, and sets a precedent which should be followed by other employers.
But the devil is always in the details. While these two chains should be praised for their progressive steps forward, we also need to ask who this coverage is provided for, how much is being covered, as well as how this fits with the overall long-term strategy to position pharmacies as the front-line dispensers of medical cannabis.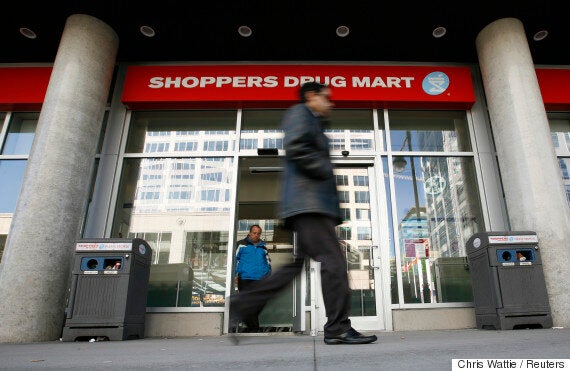 Coverage of cannabis under group insurance plans is quite rare in Canada. In 2015, for example, student Jonathan Zaid, who suffers from New Daily Persistent Headache, captured the attention of news across Canada for advocating, and eventually getting approval, for medical cannabis coverage at Waterloo University. This is atypical. This lack of coverage is often justified by the fact that cannabis does not have a drug identification number (DIN) in Canada. While we are quick to blame insurance companies for lack of coverage, it's actually the employer who is the gatekeeper to providing this kind of coverage.
The new Shoppers and Loblaws coverage will extend to those who are using cannabis to "treat spasticity and neuropathic pain associated with multiple sclerosis (MS) and nausea and vomiting in chemotherapy for cancer patients," and will pay out a maximum of $1,500 a year. There may also be room for additional coverage if employees have access to a Health Care Spending Account.
While reasonable for some conditions, a $1,500 cap amounts to roughly just under 0.5 grams per day.
This means that coverage is limited to those with MS, as well as those who are receiving treatment for cancer. While this seems reasonable at face value, looking at patient data for those actually registered in the Health Canada program demonstrates these two categories represent only a small proportion of those using cannabis for medical purposes with physician support.
For example, things like arthritis, HIV/AIDS, spinal and other chronic pain, PTSD as well as anxiety and depression are some of the most common reasons people are prescribed medical cannabis, which is fully outside the scope of coverage. The skeptic in me just has to question whether this is part of the strategy.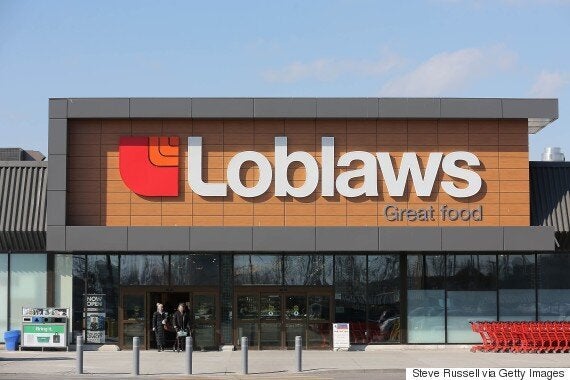 To truly position themselves as leaders in this arena, Shoppers and Loblaws must consider some of the most well-researched medical conditions treated with cannabis use, such as chronic pain and PTSD, as well as the ample anecdotal evidence and case studies across conditions. They should provide coverage for these conditions and trust physician assessments in cases where cannabis is being recommended and used. As it stands, their current coverage ignores some of the most common conditions for cannabis use through our legal channels. Further, while reasonable for some conditions, a $1,500 cap amounts to roughly just under 0.5 grams per day if we estimate total pricing (with shipping) to average out to $10 per gram.
These two chains should be praised for starting an important conversation which ultimately serves to normalize and warm employers up to the idea of pushing the scope of their insurance coverage. We can't forget that there are cases where people have gotten coverage for drugs which don't have a DIN number in Canada, so this argument in and of itself is losing steam. The difference is often the ability of patients to navigate the bureaucratic systems and advocate for themselves strategically.
We also can't ignore that this is also likely part of a bigger public relations campaign to position pharmacies as the primary dispensers of medical cannabis. Despite the Canadian Pharmacists Association (CPhA) initially rejecting pharmacies' inclusion as the site of dispensing in an earlier version of the Marihuana for Medical Purposes Regulations (MMPR) in 2013, in 2016 they cited an "evolution" in thinking primarily based on patient safety, the findings of an independent commission, and a public opinion survey conducted by the CPhA. Much like many other stakeholders, we are certainly seeing a change in opinions across health-care professionals.
But, if we are truthful, we can't disconnect this change in position from the projected growth of the medical cannabis industry over the next decade. With recent numbers indicating almost 150,000 registered patients across Canada, things are growing faster than ever before in this industry. While it's certainly smart business, it's also OK for health professionals to change their mind -- in fact, isn't that often the goal of advocacy and educational efforts in cannabis?
We should still think about how these policies are unfolding.
Most physicians I've spoken to actually support pharmacists being the front-line dispensers of medical cannabis, particularly because pharmacists are trained to dispense medications across the board, and they have an in-depth understanding of drug interactions and contraindications. While it's true they may not know much about cannabis now, they can certainly learn about cannabis, something they regularly do as new drugs come onto the Canadian market.
It would also provide an important point of contact for patient consultations, particularly around administration and dosing, another role they already engage in regularly with their patients across a wide spectrum of drugs. While mail order is still important for those living in rural area or those who have trouble leaving their homes (although we also know many pharmacies also deliver), dispensing through pharmacists could provide a much-needed avenue for on-site access.
With that, we should continue to encourage other employers to expand the scope of their coverage -- coverage that should rightly include medical cannabis. But we should still think about how these policies are unfolding and who will actually be able to access this coverage. If Shoppers and Loblaws want to be leaders in this kind of reform, which also conveniently positions their bid for medical cannabis dispensing, they should include the most commonly reported conditions for use and collaborate with leading medical cannabis researchers across Canada.
Follow HuffPost Canada Blogs on Facebook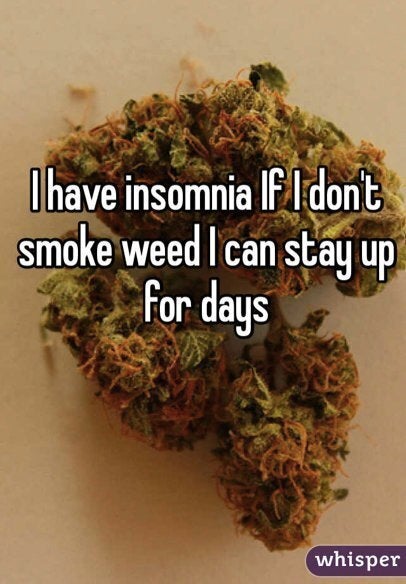 Medical Marijuana Users Share Secrets