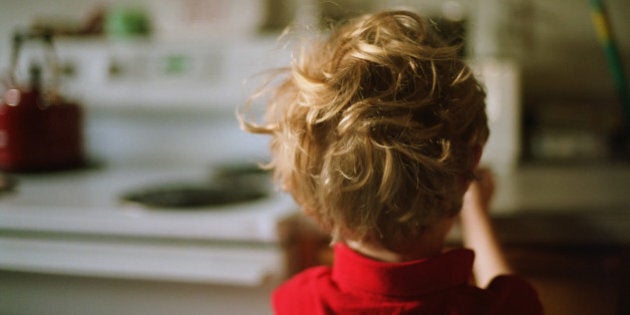 Last week it was announced that Autism Speaks was teaming up with Google to launch a new program that would essentially be creating the largest database of genomic information on people with autism spectrum disorder.
This database will be accessible, free of charge, to researchers around the world. They call this new program MSSNG, deliberately omitting the "i"s in the word to showcase how much information is still missing from autism.
Liz Feld, president of Autism Speaks, said the following statement in the group's press release:
"The best research minds in the world are going to mine this database of DNA, so we can uncover and understand the various subtypes of autism. Then, we can get to work developing customized treatments and therapies so we can improve the quality of life for so many people who need help."
While the research itself is a great idea, it will not, in any way, shape or form help "improve the quality of life for so many people who need help."
This research will hopefully benefit and improve the lives of the next generation but it will definitely not ameliorate the lives of children that are waiting to be evaluated for a possible Autism diagnosis or the kids that have been on a waiting list for an early intervention program, nor will it help the young adults that are aging out of the school system with no available work programs or resources waiting for them afterwards.
As important as research is, I truly don't believe this should be the number one priority when discussing how to improve the lives of people with autism.
How is research helping the autistic individuals living in our society today? The ones that are stigmatized for who they are; the children who are on waiting lists for government funded therapy that unfortunately never comes and whose parents are forced to go privately, depleting finances at an astounding rate.
What happens to the ones who cannot find jobs, not because they are not qualified but because they speak or act differently during an interview and are judged in that moment rather than their work? What happens to the ones who cannot work but can benefit from local community services such as respite care and activities but no such service exists?
What happens to the children that fall through the cracks in the school system because the school district doesn't have the finances to provide adequate, qualified and sufficient resources?
What happens to the autistic adults whose parents are ailing and it becomes increasingly difficult to care for them? What services do they have TODAY, right now at this very moment?
How is research helping them now? How is research going to provide therapy and services for them?
We need more money in the school system to provide proper resources for autistic students. We need more government funded early intervention programs that start immediately when a child is diagnosed.
We need respite care and work programs for autistic adults that are aging out of the school system. We need community based programs, along with local businesses that are willing to team up and open their doors and offer employment opportunities to autistic individuals.
We need so much more because what we have right now is deplorable and an injustice.
If we want to have a conversation about improving the lives of autistic people, why not bring autistic people into the dialogue and ask them how we can improve their lives. Ask the very same people we are advocating for what they need today in order to make tomorrow a little better. I am quite certain that research will not be at the top their list.
Again while research is important, helping and servicing the autistic individuals that are LIVING in our society today is MORE important. They mustn't be forgotten or ignored. They are not #MSSNG. They are not part of an incomplete puzzle. They are here, they are whole and they are deserving of equal opportunities.
Popular in the Community