When Morgan Ball decided to accessorize his outfit with a shawl, he probably didn't think it would be a big deal. But when he got to school, it was a completely different story.
When the 17-year-old Missouri teen arrived at Lee's Summit North High School wearing jeans, a t-shirt, a shawl, a black corset-like belt, painted nails, a necklace, and a little bit of makeup, teachers weren't impressed.
(And not that it needs any justification, but Ball wanted the outfit to be a little bit special, as it was his birthday.)
ABC News reports that after being asked to remove some of his clothing, one of the assistant principals asked Ball, "Do you have a gender identity issue? Are you aware that you're wearing women's clothing?" (Um, what?)
Now, the school has a dress code that allows teachers and other staff to veto clothing if they think it's "distracting attire," however, it's tough for us to tell if Ball's outfit was actually causing a threat or disrupting the other students. The way we see it, if his clothes weren't hurting anyone, why shouldn't he be allowed to wear them?
Upon hearing of the incident, people all over social media began protesting the dress code, sharing the hashtag #ClothingHasNoGender. A simple search of the hashtag on Twitter brings up hundred of tweets supporting Ball and his right to wear what he wants. The story began trending on the weekend, and has since sparked a massive movement online.
The school may have felt like they were being protective, but judging by the reactions online, their actions were totally unnecessary.
We're glad to hear the school is open to making some changes. In our opinion, as long as an outfit isn't blatantly violating a dress code or harming students, they should be able to wear it. Clothing is a huge part of identity and self-expression, especially in one's teen years.
So, we say, keep on being you, Morgan!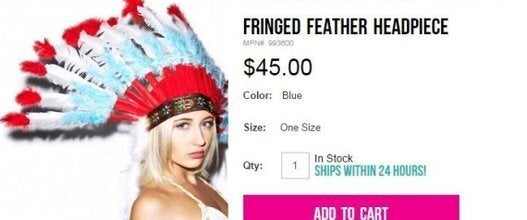 Most Offensive Products From Retailers