Let's face it: heading back to school means the morning routine can get a little hellish for kids and parents. Waking up on time, getting dressed, and dropping your children off to school without any major obstacles can be a daunting task.
Canadian mothers, sisters, and parenting bloggers Meg Wismer and Leigh Combrink know this struggle all too well. The two have three kids each, all under the age of 11, and are also neighbours in Bradford, Ont. In this first episode of "Apparently," they're giving us a behind-the-scenes look at their every day, including the morning routine.
"I'm like the engine that could," Leigh says. "I have a lot of enthusiasm and positive reinforcement and tell them what to do and what you don't want them to do."
But she admits, "it can turn into a shitstorm. Stuff happens."
Meg, who has two boys and a girl, says the hardest part of her family's morning routine is right before the bus arrives.
"I've allotted a certain amount of minutes to get to the door with the lunch and your bag and get to the door and when they start to deviate from that that's when things go wrong."
For more on how these moms tackle the morning routine, check out the video above.
'Apparently' is a new Originals series from HuffPost Canada Studios that shows the hilarity (and chaos) that comes with having kids. Canadian sisters, bloggers and moms Meg and Leigh are giving us an all-access pass into their lives. From the shitstorm that is the morning routine to the desperate attempts to find 'me time,' these oh-so-relatable women give us an honest look at what it means to be a parent (Now, where's the coffee?).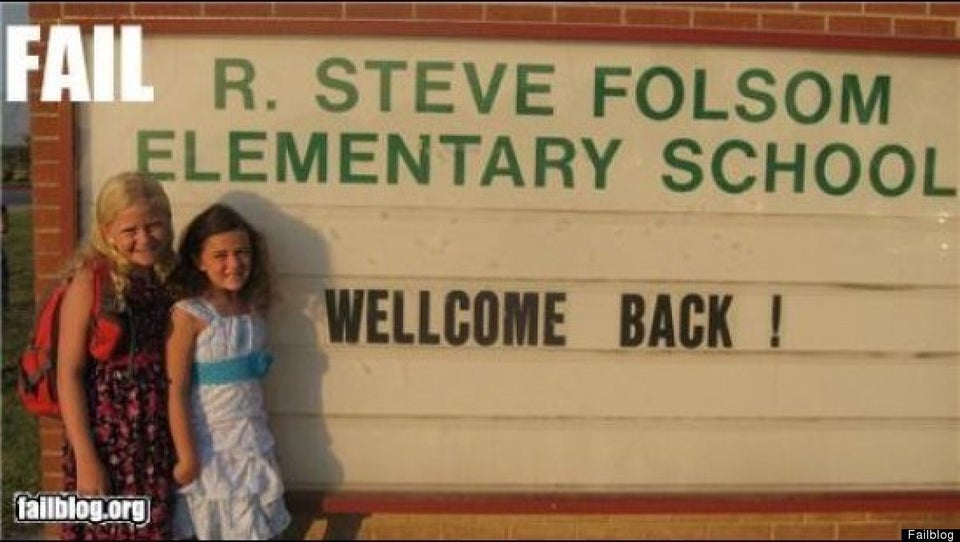 Back To School FAILS