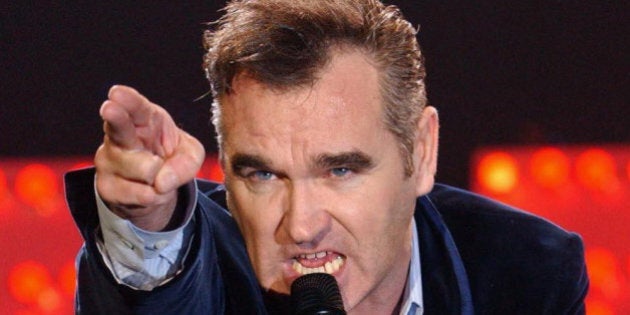 Back in 1986, Morrissey's old band The Smiths had a song called "Bigmouth Strikes Again" and it seems like ever since Moz has taken that title to heart.
As reported by Spin, Morrissey took to his fan site True To You last week to compare the world's reaction to Robin Williams death with that of Lauren Bacall.
"I also had the extraordinary pleasure of meeting the recently deceased Lauren Bacall ... so beautiful, so cautious ... and so sad that her death was overshadowed by that of Robin Williams," Morrissey wrote. "It was Lauren, not Robin, who changed motion picture history. Yet modern media has an odd way of forgetting the more senior servers of the arts."
Williams committed suicide on Aug. 11. Bacall, 89, died the following day.
The post began as a tribute to the late British legend Richard Attenborough and Morrissey also cited the death of British entertainer Dora Bryan who also died recently and who he knew personally. The singer said Bryan's passing "had pitifully slim attention from the British news media, yet her talents were a treasured staple of British life throughout the 1950s, 1960s and beyond."
Morrissey noted Bryan agreed to introduce the Smiths at a 1986 show at the London Palladium. However when Bryan's agent asked for a fee, the group were unable to afford it.
His comments abut Williams were met with scorn by some on Twitter, but a few tweets from previous years -- well before Morrissey's recent statement -- noticed an amusing similarity between the two stars:
Morrissey confirmed European dates throughout October and November in support of his new album last week. On Aug. 20, in a lengthy statement explaining the rift between himself and his record label Harvest, the singer hoped the European tour would commence on a high note. "We are boot-camp ready for Lisbon in October, so with the will of many god, hopefully at least 38 of you will turn up."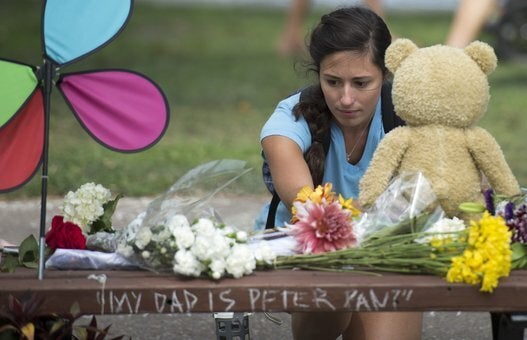 Tributes to Robin Williams