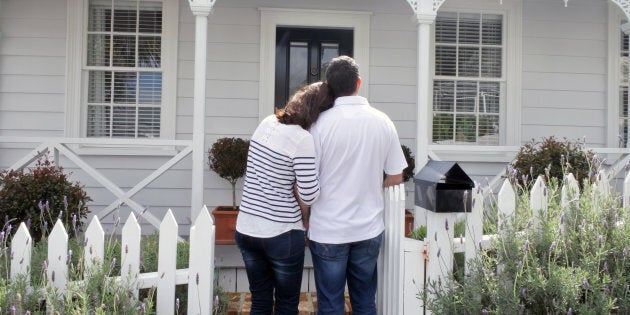 There's been a steep drop-off in the volume of mortgages that Canada's millennials are taking out, a sign that the country's faltering housing market could see more weakness ahead.
According to new data from credit bureau TransUnion, new mortgage originations among millennials in Canada fell by 19.5 per cent between the last quarter of 2017 and the first three months of 2018, when tougher new federal mortgage rules kicked in.
That's a much steeper drop-off than seen in other age groups. For the country as a whole, mortgage originations were down 8.8 per cent, and among the elderly pre-war Silent Generation, mortgages actually grew by 7.8 per cent.
Watch: How much home can "peak millennials" afford in Canada? (Story continues below)
The older generation is likely borrowing against the value of their home to finance their lifestyle, while "millennials may find themselves unable to afford more expensive housing, and hence are opting for lower-value homes," explained Matt Fabian, director of research and analysis at TransUnion Canada, in a statement.
For Fabian, the drop-off in mortgages raises some questions. "Are consumers taking a wait and see approach to the new qualifying rules that came into effect? Are they pausing to measure the effect on home prices? One might have thought that consumers would rush to purchase homes before the new rules come into force to ensure they qualified for the highest loan amounts, but they don't appear to have done that."
Millennials shifting their attention to lower-priced condos may explain why the condo market has held up better than single-family homes over the past year. But the drop-off in mortgage borrowing, particularly among millennials, suggests further downward pressure on the housing market in the months ahead.
Housing market experts are counting on the large millennial generation to hold up Canadian real estate in the coming years, despite high prices in some markets and the prospect of rising mortgage rates. According to research released this week by real estate advisory firm Altus Group, four in 10 housing purchases in Canada are now carried out by millennial buyers.
That study found the average age of a first-time home buyer in Canada is 32, and the average household income of a first-time buyer is $85,000.
Canadians managing debt well, despite higher levels
Overall, the TransUnion report found that Canadians are handling their debt payments well despite growing debt levels. Non-mortgage debt climbed by 4.5 per cent from a year earlier at the start of 2018, to an average of $29,181. And despite the drop-off in new mortgage originations, the average size of a new mortgage was up 3.5 per cent, to $284,000.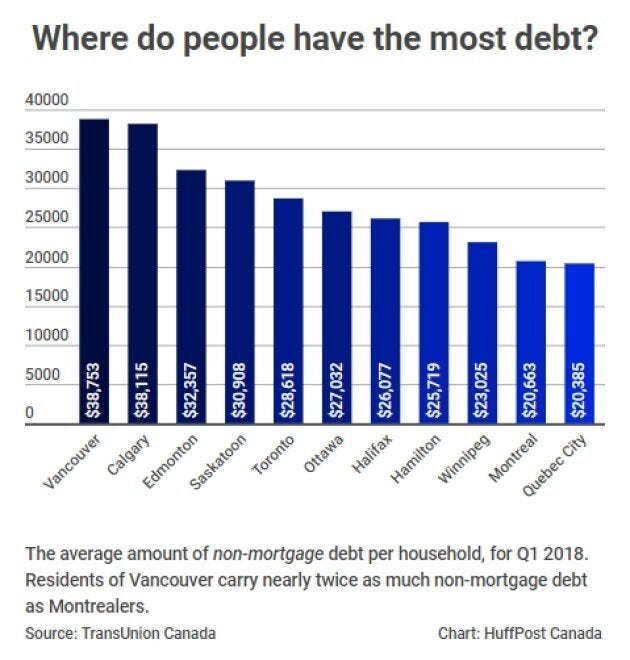 But delinquency rates on debt are on the decline. The serious delinquency rate on mortgages (60 days overdue or more) was 0.5 per cent at the end of last year, down slightly from a year earlier. The 90-day delinquency rate on non-mortgage debt also declined slightly, to 5.4 per cent.
"We continue to see strong consumer credit performance over the past year, with apparently limited impact due to the rising interest rate environment," Fabian said.
Popular in the Community