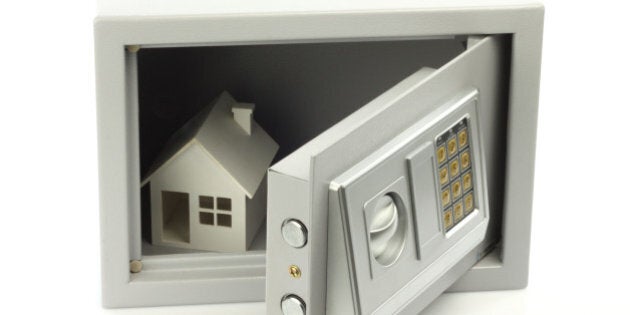 When the temperature starts to rise in the spring and summer months, so does Canada's housing market. As we think about the dos and don'ts of buying a new home, it's important to think about what type of insurance is needed to protect our investment. Mortgage insurance may seem like a practical option, but is it the best one? And what are its drawbacks?
Buying a home triggers the need for several types of insurance related to home ownership: property and contents insurance to protect your home and belongings from things like fires, robbery, storm damage, floods, etc.; liability insurance to protect you from things like the legal costs of somebody suing you if they are hurt on your property from something like a slip or a fall; and, most importantly, an insurance option that will not only protect your mortgage, but cover other costs in the event that something happens to you.
What is mortgage insurance?
Mortgage insurance is a specific type of life, disability or critical illness insurance that pays off your mortgage payments in case you die or are too sick to work and earn your income. There are different insurance policies that can be used for this purpose, but the policies sold by the lending institution that issued your mortgage, and which are tied to the value of your mortgage, are often called mortgage insurance.
Having adequate insurance coverage to protect you and your family in the event that you can't pay your mortgage is a great idea. But is mortgage insurance the right type to buy? Often, buying an individually owned insurance policy that is not tied to your mortgage, but which is bought for the main purpose of paying it off should you die or suffer a critical illness, is a much better choice. Here's why:
Mortgage insurance can be more expensive

Often, buying a term life insurance policy is less expensive than buying mortgage insurance from a bank or lender, especially if you are in good health and a non-smoker, as you may qualify for preferred insurance rates with an individual policy. This is a better option than purchasing mortgage insurance, where everyone pays the same rate regardless of their health.

The premium stays the same but the insurance amount decreases

As you pay off your mortgage, the amount you owe decreases; however, the insurance premiums on your mortgage insurance stay the same, even though the amount that will be paid out drops to match the amount owing on your house.

The coverage only pays off your mortgage

As you pay off your mortgage throughout the years, you may have other insurance needs -- to protect your rising income, pay for family expenses, cover taxes, etc. If you have an individually owed policy that stays at a certain amount, even as your mortgage balance declines, you can use the policy to cover off these other expenses.

The beneficiary cannot be changed on your mortgage insurance

It is always the institution that has your mortgage. With an individual policy, you can designate your spouse, children or others as the beneficiary of the insurance proceeds. While they may have to use the insurance proceeds to pay off the mortgage, anything left over goes to them to cover other expenses that they may incur.

Mortgage insurance is not portable
If you choose to move your mortgage to another institution, you may have to apply for new insurance with the new lender. Keep in mind that if your health has changed, you may not be eligible for it. Also, you will be paying the premiums at a higher rate because you are older.
It's important to remember not to make an impulsive decision. Buying a home is an exciting and emotional time. It may be tempting to "just sign here" and apply for coverage that is being sold as "a great way to protect your new investment." And you do need this protection; however, take the time to explore options other than mortgage insurance offered by the lender -- you could get much better coverage at a better price elsewhere.
Josh Miszk is the Vice President of Investments at Invisor Investment Management Inc., one of Canada's leading online financial advisors that provides personalized investment management services. Josh's goal is to make it easier for young Canadians, like himself, to create a plan for their families and help them achieve their financial dreams sooner.
Follow Invisor on Facebook, Twitter or LinkedIn for insights into financial markets, personal finance tips and other educational content.
Follow HuffPost Canada Blogs on Facebook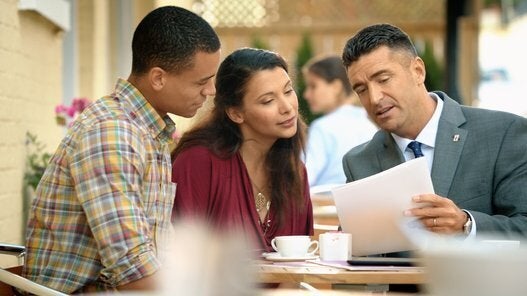 6 Common Mistakes People Make When Choosing Insurance