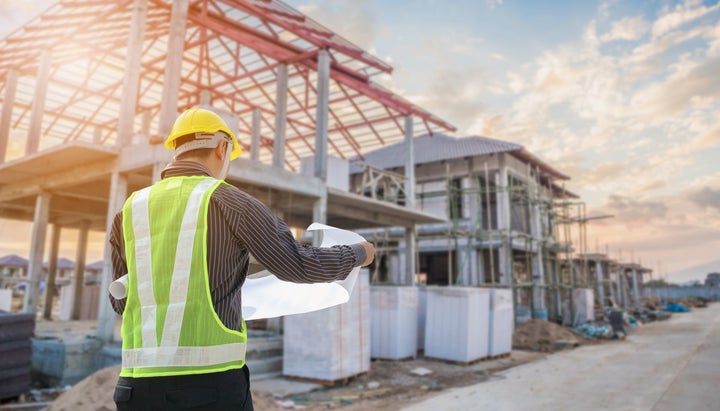 Canada missing out on $8 billion in home construction
Industry group Mortgage Professionals Canada has been campaigning aggressively against the mortgage stress test, arguing it is locking out homebuyers from the market. Its latest report estimates that developers have cut back on $8 billion of low-rise housing development because of decreased demand for housing after the mortgage test. "This is occurring at a time of considerable economic strength and the fastest rate of population growth in a generation," economist Will Dunning noted.
But many experts are standing by the test, which requires buyers to qualify at a rate two percentage points higher than the one they're being offered. They say it's doing what it was intended to do: Cool an overheating housing market. Bank of Canada Governor Stephen Poloz and the IMF are among the latest voices rejecting calls to scrap the test.
Sweatshop.google.com
Developing the A.I. for Google Assistant requires massive amounts of linguistic data, which is processed by sub-contracted workers earning low wages. Those workers, under the management of better-paid Google employees, say they have been pressured for years to work unpaid overtime. "It's like a white-collar sweatshop," one told The Guardian. "If it's not illegal, it's definitely exploitative."
Watch: Google tracks and collects your online purchases through Gmail. Story continues below.
Canada signs on to zero-emissions pact for commercial vehicles
Environment and Climate Change Minister Catherine McKenna has made Canada the first country whose national government has signed on to the Drive to Zero Pledge, an aggressive initiative to switch to zero-emissions commercial vehicles by 2040, with the switch happening in certain targeted communities as soon as 2025. Heavy-duty gas and diesel vehicles account for 30 per cent of the carbon emissions from transportation in Canada, the National Observer reports.
Canada Goose's very bad day
Shares of Canada Goose fell more than 30 per cent on Wednesday on what amounted to only slightly bad news: The company is predicting 20 per cent revenue growth this year, instead of the 25 per cent analysts had been looking for. But investors seem to have been spooked by many retail stocks on Wednesday; American Eagle and Abercrombie and Fitch were among the stocks that plunged on disappointing earnings.
The 100-yen store is coming
Watch out, Dollarama, the Globe and Mail warns: Japanese 100-yen stores are coming to eat your lunch. Chains like Daiso and Oomomo are expanding aggressively in North America. Mimi Lam, manager of Oomomo in Toronto, describes the company's value proposition thusly: "People are looking for affordable items, yet they want better quality. ... If you want quality, you'll come to us, not Dollarama."