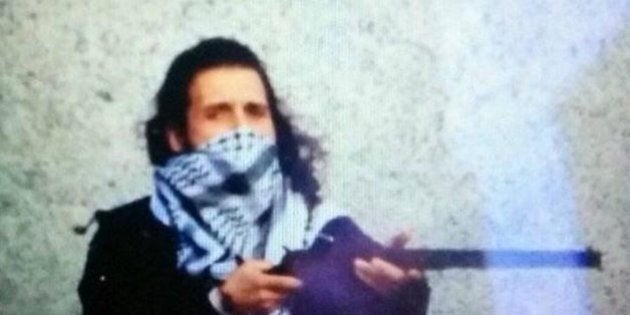 A few years ago, on Little Mosque on the Prairie, we had an episode entitled The Convert. Marlon comes to a mosque open house and decides to become Muslim. Everyone's excited at first and welcomes him with open arms. And then Marlon gets a bit too extreme about his newfound faith. He starts to wear robes and begins to berate everyone for being lax Muslims. Even Baber, the ultra-conservative can't dodge criticism from Marlon about not forcing his daughter to wear a hijab. Everyone realizes that Marlon's a little unhinged so they conspire to get rid of him by behaving like lecherous Muslims, which for us involves eating pork and drinking alcohol while dressing up like Hugh Hefner and Mr. T. They're successful and Marlon leaves. I thought it was funny. It was based on my experience with convertisis, a cycle a lot of new Muslims go through when they enter the community for the first time.
But now with two converts who have tragically killed members of our military personnel, it's no longer humorous. It's very real. Kicking out converts may not be the answer.
Our mosques are set up so kids can read the Qur'an in Arabic and learn about the stories of the prophets, and yes my kids hate going which I think is a universal for all faiths. Back in my day as a mosque-hating child, we had extremely few converts and they were our heroes, giving lectures during fundraising dinners about Why I Became Muslim -- always the perennial favourite. With the advent of social media and a global awareness of international politics, the landscape of the average mosque has changed.
These days we're finding people, both Muslim and non-Muslim, coming to the mosque suffering from a host of social issues: criminal history, poverty, mental illness, elder neglect, drug abuse, and domestic violence to name a few.
Mosques are set up for Muslims to come and perform the five daily communal prayers, and usually can just afford the salary of the imam and pay basic utility bills. We depend on volunteers to teach on the weekend school. I would love it if our humble mosque in Regina, Saskatchewan could also afford a social worker, a psychiatrist, a drug addictions counselor, a shelter for victims of abuse and a food bank among its services. But this is beyond the budget of most mosques. And given the extra level of scrutiny that the community is under, unstable individuals are quickly reported to the RCMP and told never to return.
Michael Zehaf-Bibeau was kicked out of his mosque in Burnaby, British Columbia. The Muslim community had to change the locks to make sure he wasn't able to come back and sleep in their premises. And I don't blame them. They weren't in any position to give him the support he so desperately needed.
Muslims are justifiably worried that we'll be implicated in the crimes of these individuals. But Michael Zehaf-Bibeau was still a human being looking for support from both his Muslim and non-Muslim communities. And although we'll never know the truth, it seems he eventually found his support on the Internet, which preys on the marginalized in our society.
People want moderate Muslims to speak out and decry radicalization. And they do, but tweets and press releases are not always the answer because they don't solve a very real societal problem. There are unwell people out there who need our help. And they are increasingly showing up in our mosques.
What we actually need are Muslim social support associations set up to work with mosque communities to get first responders to deal with people in crisis. We can't get to everyone. It's not possible. Lone wolves will always be among us. But we have to start somewhere and some Muslim communities have already begun.
The Edmonton Muslim community has done an admirable job with help from the city of Edmonton, by setting up IFSSA, the Islamic Family and Social Services Association. They are an excellent role model for Canadian Muslim communities to emulate.
What am I going to do as a Canadian of Muslim faith to help prevent this type of senseless tragedy from happening again? I'm going to find out what funding there in my city of Regina, Saskatchewan and work with existing agencies to make sure there is a Muslim-based social safety net in place for vulnerable people who come to my mosque.
We all need to work together to make sure that Canada remains safe. The Marlons and Michaels of our world should always be treated with compassion and never be left to fend for themselves.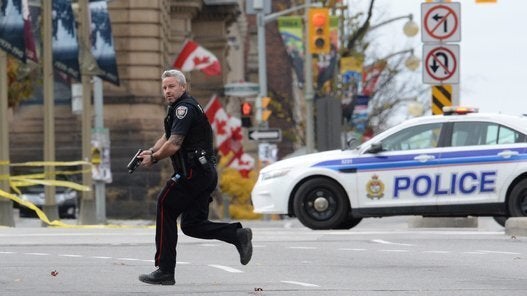 In Photos: Ottawa Shooting
Popular in the Community