RCMP in Manitoba are on the hunt for two people who pulled off a beer store heist in the community of Russell.
One of the suspects had a hockey stick and was apparently dressed as a hockey goalie.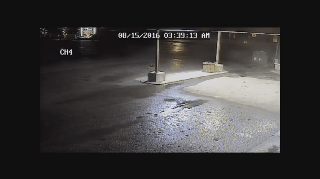 Police said the one suspect may have been "a defenceman or forward in disguise as he was wearing jersey #17 — a non-traditional number for goalies."
"Anyone with information about this theft or has played against a goalie matching this description is asked to call Russell RCMP," the RCMP added.