A new and slightly heartbreaking survey says four in five Canadians feel no pressure to buy a Mother's Day gift.
"Most of us love our mom, but Canadians clearly don't love or buy into the commercial aspects of Mother's Day," Chris Herlihey of IPG Mediabrands says in a press release.
"That is not to say that people don't appreciate their mothers or recognize the importance of celebrating the day in some way."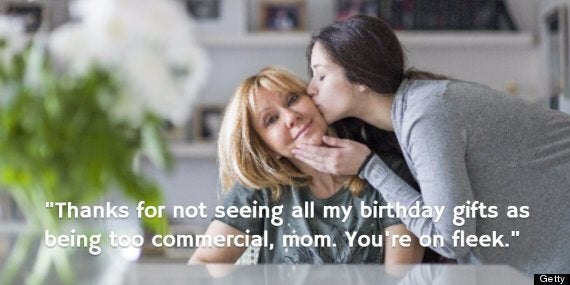 IPG Mediabrands' survey of more than 1,000 Canadians, conducted online in late April, found that 45 per cent of respondents see Mother's Day as too commercial.
And although the majority of respondents — 55 per cent — said they are still getting the human being who gave them the gift of life them some kind of material gift, moms might still not be getting what they actually want.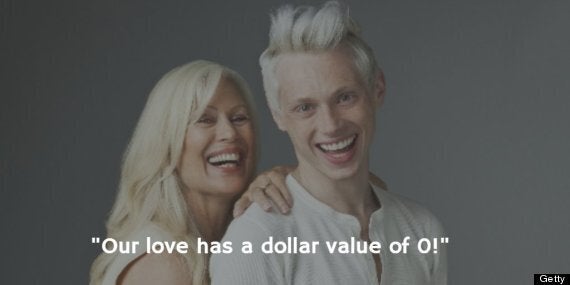 "We may be missing the mark, however, on giving mom what she really wants - and that's usually more quality time with her children and immediate family."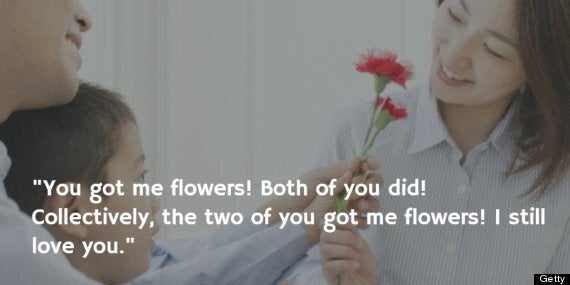 Almost 50 per cent of the nearly 300 moms surveyed said they wanted time with their immediate family (partner and kids). Only 12 per cent wanted to see extended family. (Nuclear family FTW!)
And while 30 per cent of moms surveyed said they wanted a meal out at a restaurant, only 19 per cent said that's what their mamas were getting.
Fifteen per cent of moms said they wanted a spa day, while just six per cent said that's what their mommas can expect.
So what do you do if you can't be with your mom and believe that Mother's Day is just a capitalistic conspiracy?
Join the 27 per cent of Canadians who are friends with their mom on Facebook and share your love in a post.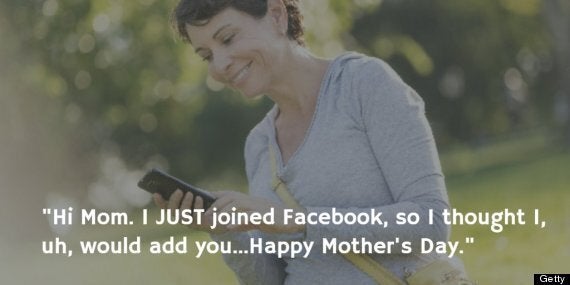 "Social media shout-outs for Mom will happen, but the fact remains only about one in four are actually friends with their mom on Facebook," Herlihey says.
But really, at the end of the day, what it all boils down to is literally existing around your mother. So spend time with your moms, Canada.
"The numbers add up in this study to the fact that most Canadians prefer giving and receiving the gift of time with their loved ones."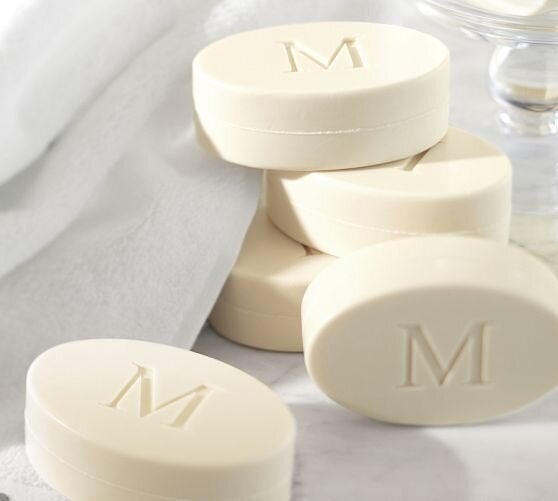 Personalized Mother's Day Gifts