The debate over what could bring about the biggest change to Canada's democracy is being closely watched by an elite group representing three per cent of the population, a new poll suggests.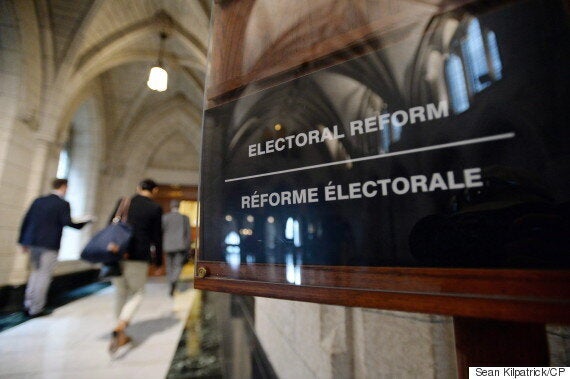 People arrive to an electoral reform committee on Parliament Hill in Ottawa on July 7. (Photo: Sean Kilpatrick/CP)
Only 19 per cent of respondents told Ipsos they were aware consultations have begun. A vast majority — 81 per cent — either said the government hasn't started consultations yet (21 per cent) or that they were unsure (60 per cent).
Drilling down deeper, just 16 per cent of those aware work has begun — which Bricker says represents roughly three per cent of the population — said they were watching things closely. About 68 per cent said they were following the issue a bit, here and there.
"Those most likely to be following the process were older, more educated, more affluent men," Bricker said.
Majority wants a national referendum
But Bricker said the fact that such an "elite group" is paying attention isn't surprising.
"While major electoral reform impacts everyone, people are busy. They're living their day-to-day lives, look at the time of year that we're in," he said. "It's very tough to get their attention on these types of public issues."
And when Canadians do pay attention to political matters, he said, it's consistently around issues such as the economy, jobs, and health care.
"The more that people know about this, the more they want to have a direct say themselves."
A majority of respondents — 55 per cent — also told the firm they want a national referendum before changes are made to the electoral system. Another 45 per cent said public consultations on the matter would suffice.
"The more that people know about this, the more they want to have a direct say themselves," Bricker said. He added that a majority of every demographic — including age, gender, and income — supported a referendum, except in Quebec.
Liberals have so far ruled out giving Canadians a direct vote on whatever system is ultimately proposed, believing consultations with Canadians — including town halls hosted by many but not all members of Parliament — will be sufficient.
"In spite of the importance of this issue, an elite audience of about three per cent of Canadians could be described as engaged with this process at the moment," Bricker said.
"As a result, it shouldn't come as a surprise that majority of Canadians across all segments of the population want to be directly consulted on major chances to the electoral system by some form of a national referendum."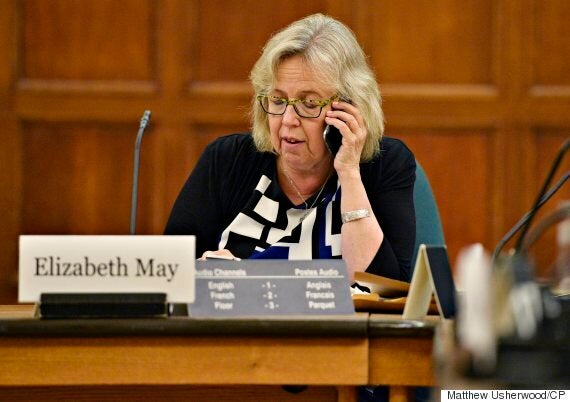 Green Party Leader Elizabeth May waits for a standing committee on Electoral Reform to begin in Ottawa on Aug. 23. (Photo: Matthew Usherwood/CP)
The poll was conducted online among 1,000 Canadians between Aug. 22-25. It has a margin of error of 3.5 percentage points, 19 times out of 20.
May: 'We haven't been on beaches shirtless'
Green Party Leader Elizabeth May also told the electoral reform committee she wasn't terribly surprised the issue hasn't yet "caught the attention of Canadians."
May noted while all the committee's meetings have been held in Ottawa this summer, the group will be hitting the road in mid-September to hold public sessions in every province and territory.
The Green leader asked Bricker to keep polling Canadians' interest after Labour Day, believing media coverage and interest will pick up.
She conceded the committee hasn't "made a dent" in terms of it being a public event.
"We haven't done anything to attract attention. We haven't been on beaches shirtless," she said, referencing Prime Minister Justin Trudeau's much-discussed wedding photobomb.
"We've been really low-key."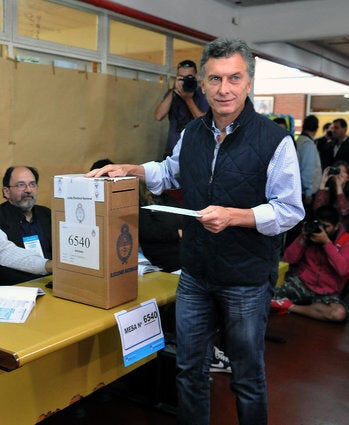 Countries With Under-18 Voting Age
Popular in the Community