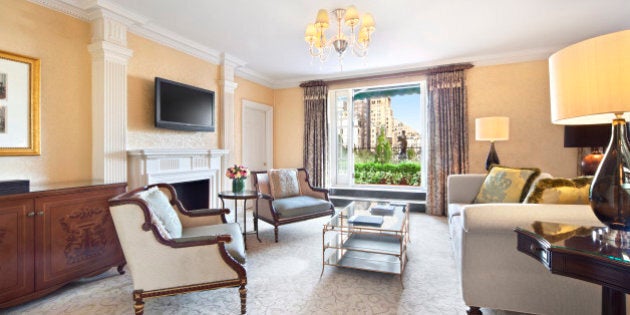 A human being has rented out New York City's most expensive apartment for $500,000 — a month.
The regal pad is actually a whole floor — the 39th — in the city's Pierre Hotel, and it's never been offered as a complete rental before, according to a press release from TOWN Fifth Avenue, which leased the apartment.
The rental comes with amenities like a Jaguar, which is driven by another human being, and it has six bedrooms and six and a half bathrooms. With great luxury comes constant proximity to washrooms.
Besides the 4,786-square-foot apartment, the same renter has also leased the Getty Suite, a separate apartment for guests. That goes for $150,000 a month and comes with a "coveted 920 square foot furnished terrace featuring a private garden, views of Central Park and sweeping open views of the city."
The lease for the entire floor is New York City's most expensive and "arguably the world," according to the release.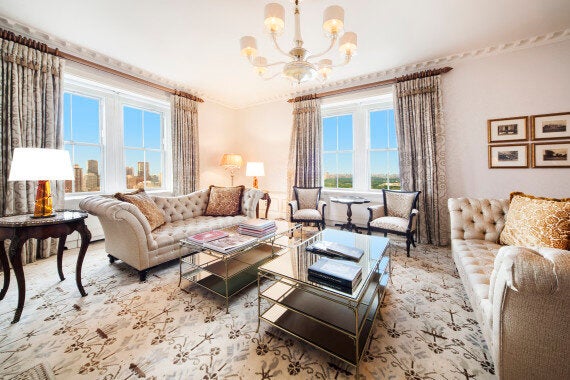 "We're delighted that our launching of this luxury portfolio has generated such an immediate response," said Therese Bateman, a listing agent.
Check out more photos of the apartment in the slideshow below: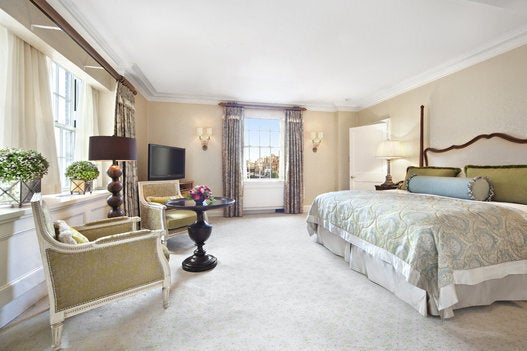 New York City's Most Expensive Rental