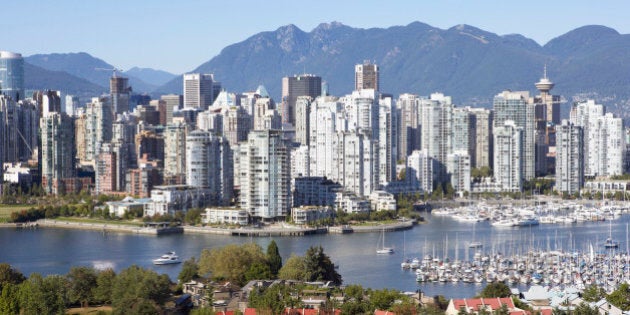 A falling loonie and a surging U.S. dollar have made Canadian cities much less expensive when compared to the rest of the world, according to the latest cost-of-living rankings from human resource consultancy Mercer.
For the third year in a row, Vancouver ranked as the most expensive city in Canada, ahead of second-place Toronto. The cities ranked as the 119th and 126th most expensive cities in the global survey.
That's a far lower ranking than Canadian cities had just a few years ago. As recently as 2012, Toronto ranked 61st and Vancouver 63rd.
Mercer says that has as much to do with a rising U.S. dollar as it does with a falling loonie.
"The sweeping rise in the rankings of U.S. cities this year is due unquestionably to the strength of the U.S. dollar compared to the other currencies around the world," said Nathalie Constantin-Métral, who compiles the rankings for Mercer.
But don't expect to see your cost of living start to fall. The Mercer rankings are designed for business travellers, so they measure the cost of living in a city for expats who count their money in a foreign currency. If anything, for locals a lower loonie means upward price pressures.
Luanda, Angola, ranked as the most expensive city in the world for the third year in a row. Again, Mercer measures the cost of living for business travellers, and in the developing world four- and five-star hotels and meals in restaurants can be far costlier than in the developed word. Hence, some unexpected cities, like Luanda, make the list.
Here are the most expensive cities in Canada, with their global ranking (previous year in brackets):
Vancouver - 119th (96th)
Toronto - 126th (101st)
Montreal - 140th (123rd)
Calgary - 146th (125th)
Ottawa - 162nd (152nd)
Here are the most and least expensive cities in the world: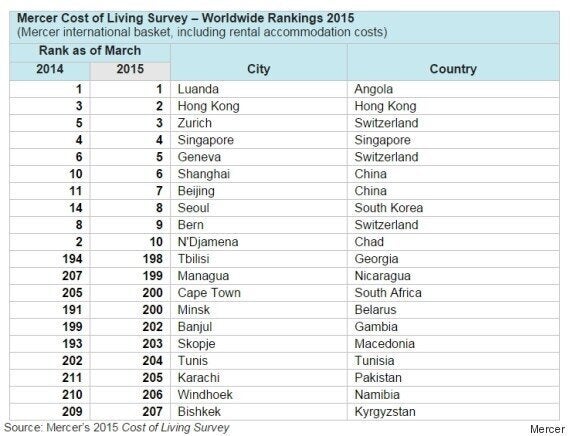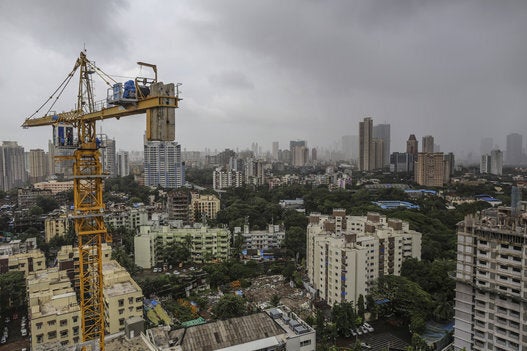 Most, Least Expensive Countries