This seems to be the year of the condo in Canadian real estate — even, it would seem, at the very top end of the market.
According to listings data compiled by Point2 Homes, the most expensive residential property for sale in Canada right now is a $38-million penthouse condo overlooking the city skyline and mountains.
It's a whopper of a property, sitting atop the Fairmont Pacific Hotel and occupying 6,700 square feet of living space — not including the 2,900 square feet of outdoor deck space. Truly, a deserving home for a young student with wealthy parents for a wealthy buyer. (More pics below.)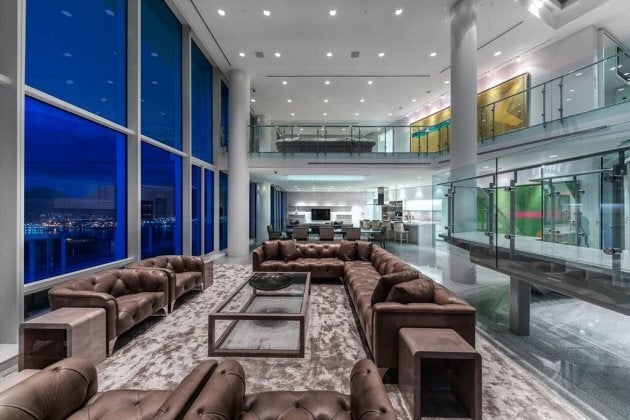 But if a condo is Canada's most expensive listing these days, that might also have to do with the rapid slowdown in the luxury housing market in Canada recently.
"Although these staggering prices remain prohibitive for most people, compared to last year's figures, the values for the most expensive homes ... have toned down significantly," Point2 Homes says on its blog. It noted that the most expensive home listed in Canada last year was Belmont Estate on Vancouver's west side, with an asking price of $63 million.
Watch: How much home can "peak millennials" afford in Canada? (Story continues below)
"Overall, sales activity declined in Greater Vancouver and the GTA luxury real estate market as both sellers and buyers adjusted to federal and provincial measures affecting both domestic and foreign buyers," the report said.
But the condo market seems to be holding up more strongly these days, as buyers shift attention to the more affordably-priced segment of the housing market. Yet as these listings show, condos can be as pricey as single-family homes, even in the luxury market.
And at the end of the day, this list shows you're still nowhere near owning one of Canada's priciest properties. But you can certainly look. Here are the five most expensive properties for sale in Canada today. They are, without exception and not surprisingly, all in Toronto and Vancouver.
Vancouver's Shaugnessy is one of Canada's ritziest neighbourhoods, a leafy paradise of sprawling mansions just south of the downtown core.
Even by Shaugnessy standards, this three-story house is big -- six bedrooms and six baths on more than 12,000 square feet of living space. The property features a "stunning two-story foyer," according to the listing realtor, as well as a home theatre with a curved projection screen and a "700-bottle climate-controlled wine cellar" for when you're having a few friends over.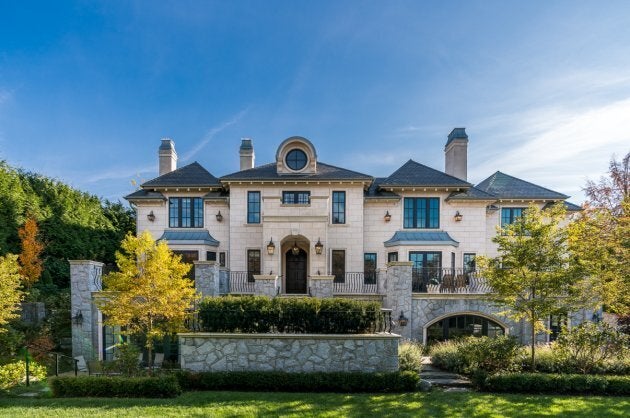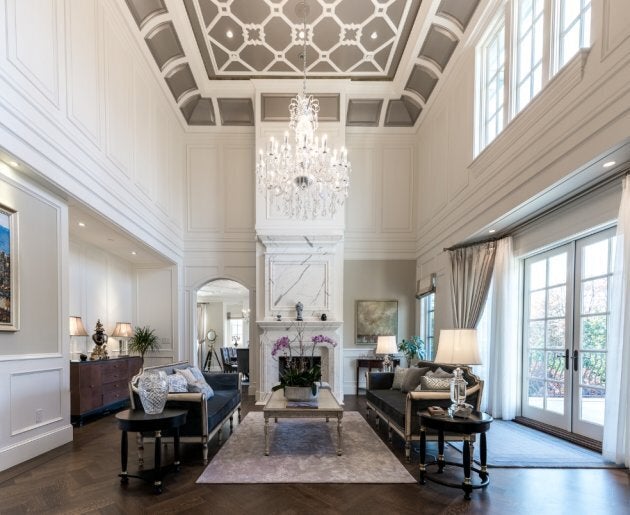 It's not often you can find a house in Toronto's inner city that gives you the sort of space you'd get in the country, but if you have $31.5 million, or can somehow get a mortgage for that much, you can make it happen.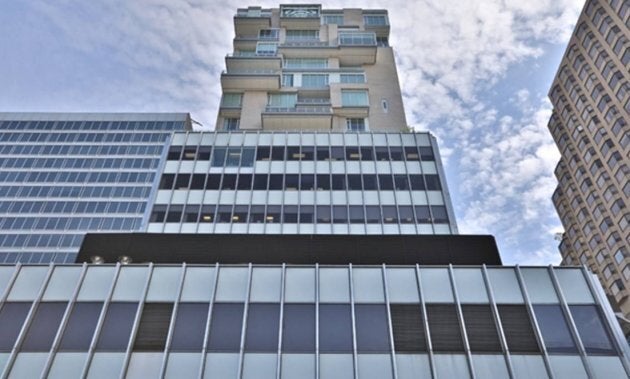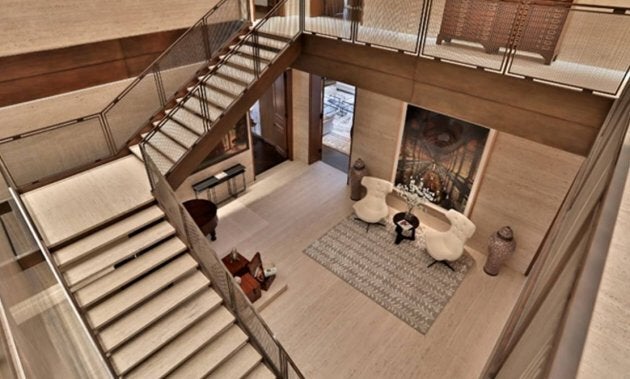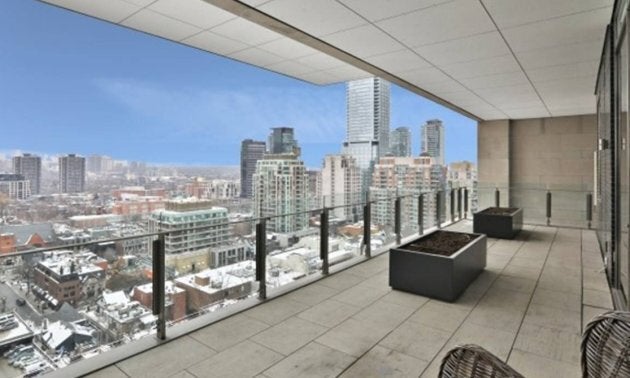 Another property located in Vancouver's Shaugnessy area, this half-acre property features six bedrooms and seven full baths on more than 11,000 square feet of living space.
There's a wine cellar large enough for 1,200 bottles, a billiard room and a "state of the art media room," but it's the outdoor features that really grab attention here: A stunning heated infinity pool, complete with an outdoor kitchen and pizza oven, a poolside dining area and a cabana. In the summer months, you might never step inside.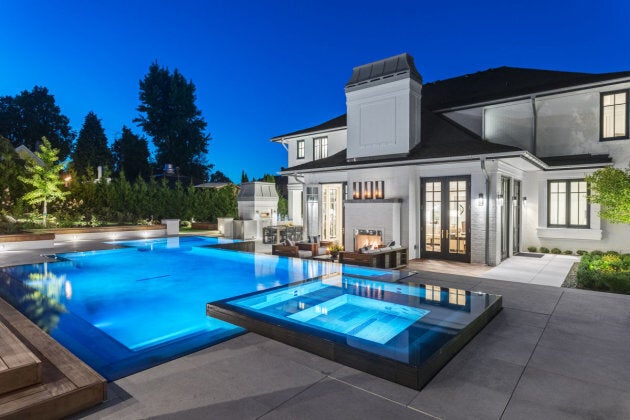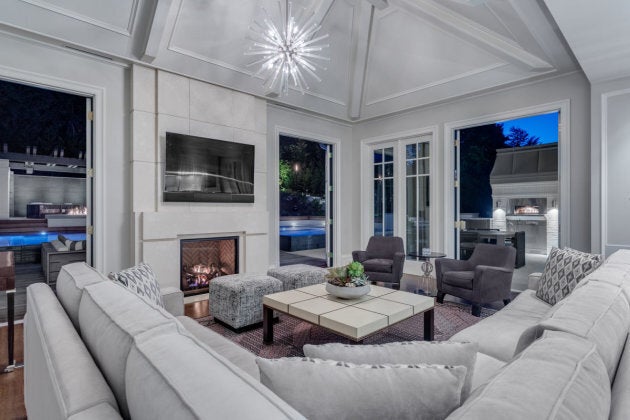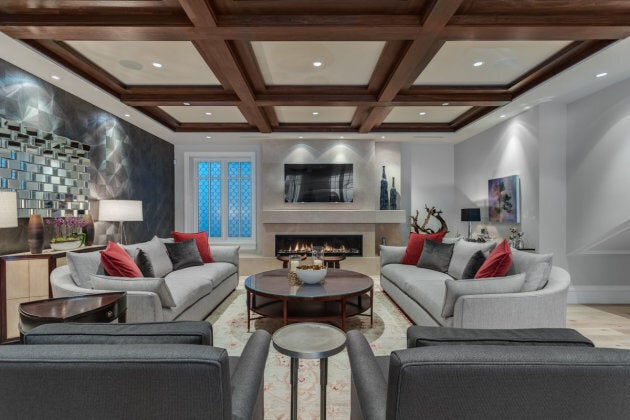 When it was listed for sale in 2014, 68 The Bridle Path, in the ritzy Toronto inner suburb of the same name, was asking $25 million. It's now listed for $35 million. (At these price levels it's all sort of abstract, isn't it?)
The property was built in the early 1980s by real estate developer Robert Campeau, and its guests over the years have included Pierre Trudeau and Jane Fonda. It has been used as a set for TV shows as well.
The house features 10 bedrooms and 14 bathrooms, numerous fireplaces and a sizeable indoor pool. At 28,000 square feet, it's the largest, by living space, of the properties on this top-five list.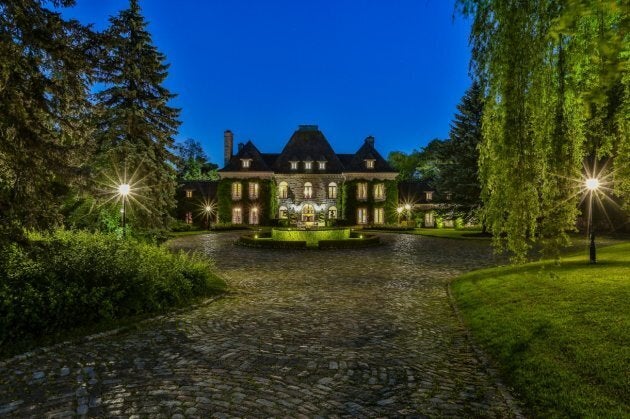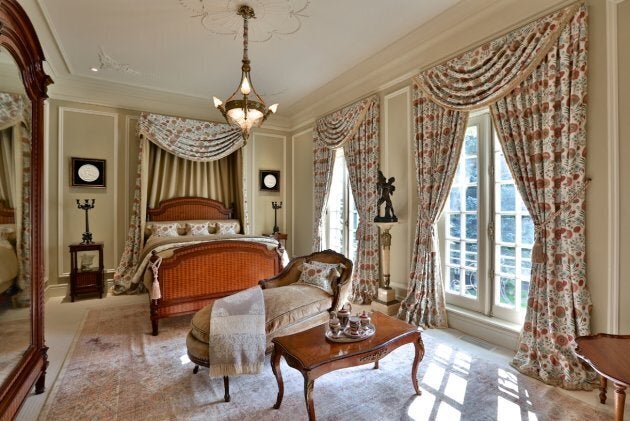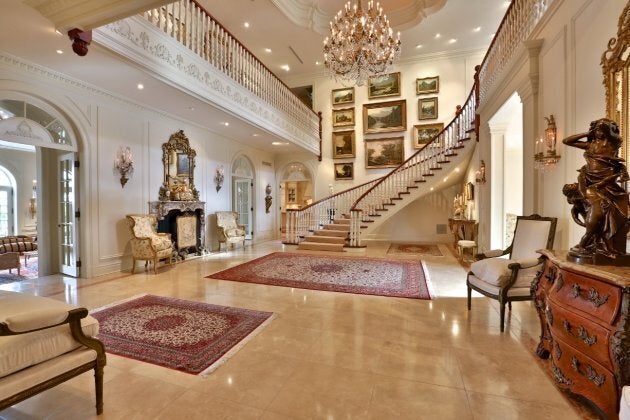 Penthouse Two atop the Fairmont Pacific Rim Hotel, overlooking Vancouver's harbour, has 6,700 square feet of living space, or about one-quarter as much as the second-most expensive property for sale in Canada, the above-mentioned Bridle Path behemoth.
But this is Vancouver, and space is tight. This property still features four bedrooms and four full baths, along with amenities like a gym and a pool with hot tub. But it's the views around Vancouver and the mountains that surely take the cake as the most eye-catching feature.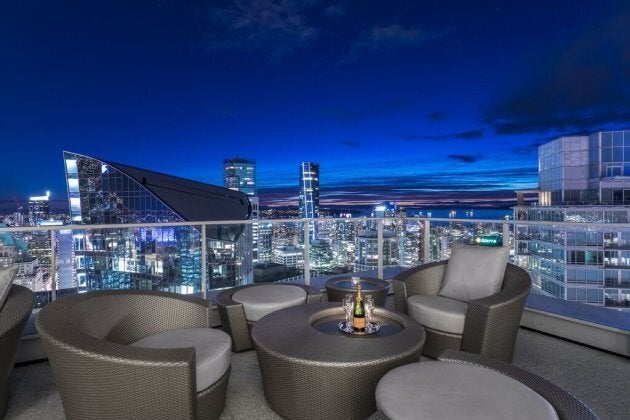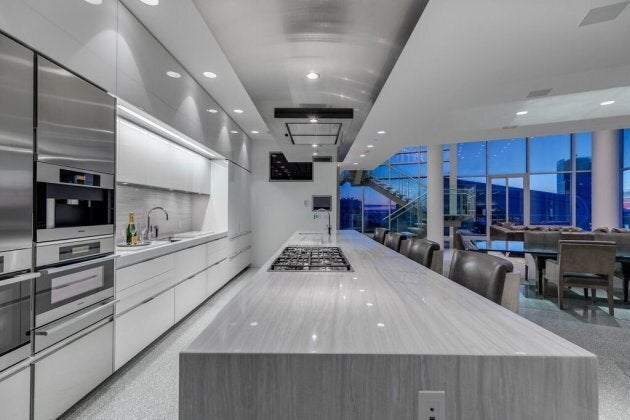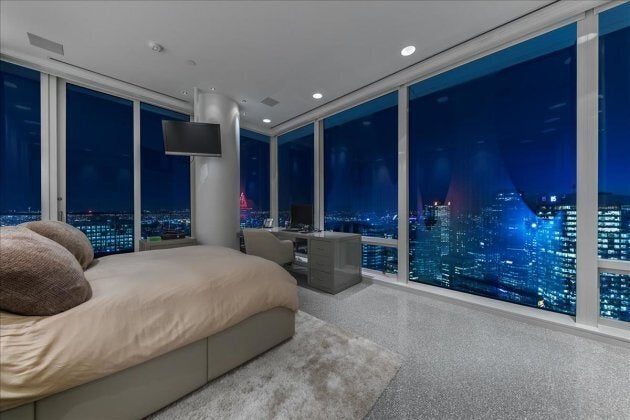 Popular in the Community