Truth or scare? How about a little bit of both. Canada is seriously spooky. And we're not talking about its politics. In towns scattered across the country, there are ghostly hauntings all year round in places ranging from railway tunnels to a former tuberculosis hospital. Go ahead and visit them, if you dare.
Canadians love to get our scare on, it seems. Hamilton, Ottawa, Niagara-on-the-Lake, Winnipeg, Kingston, St. John's, Vancouver are a few of the Canadian cities with ghost walks. They're meant to be good fun, of course. Dramatic tales of murderers, serial killers and discontented lovers from the spirit world create chills and nervous giggles among listeners.
But not all is fun and frivolity when it comes to ghosts. Some people take paranormal phenomena very seriously. Armed with EMF metres (to indicate the presence of electromagnetic energy fields -- the footprints of the spirit world, if you will) and cameras, they go boldly where spirits from another dimension have been spotted, supposedly trapped in a state of limbo between the living and the dead.
Check out PSICAN (Paranormal Studies & Investigations Canada), an umbrella group of investigators who will probe sightings and pass along its findings. No amped up urban legends, or storytellers in period costume here. Just the cold, hard facts. For example, in 2010, the group looked into an unusual case from Ajax, Ont., where what was spotted was not in human form, but of a monkey. Turned out a local family had one named Chico as a pet more than 70 years ago and his ghost still swing in the trees.
The lesson here is that no matter where you go, look and listen. That blast of cold air, an eerie feeling, unexplained noises and the goose bumps on your arm may be telling you that you've been joined by an unexpected travelling companion nearby.
Where to find some of Canada's most haunted destinations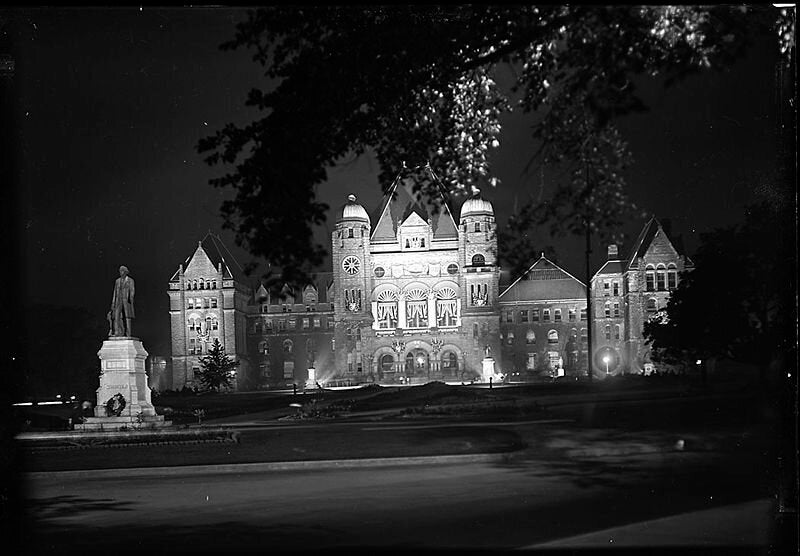 Canada's Most Haunted Places
Like this article? Follow us on Twitter