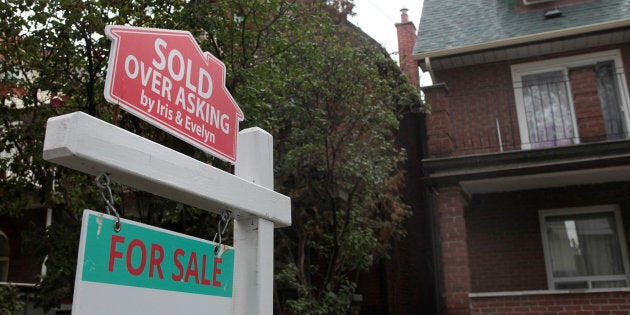 It may regularly make headlines for its high real estate prices, but a new study on Ontario's housing markets shows Toronto isn't the province's least affordable city.
A new report from Zoocasa looked at 28 housing markets in Ontario and compared median household incomes to the average housing prices as of August 2018, and assumed a 20-per-cent down payment is made at a mortgage rate of 3.14 per cent with a 30-year amortization. The larger the gap between how much money a household would need to buy a home and the amount a household actually earns, the less affordable that market is.
The dubious honour of Ontario's least affordable housing market went to Richmond Hill, a suburb in York Region just north of the city, where you'd need an income of $136,315 to purchase a home at the average price of $999,311.
The actual median income of Richmond Hill is $88,353, leaving a gap of $47,962.
In Toronto, the median income is much lower at $65,829, but so is the average housing price of $785,223. That leaves a gap of $41,282.
The report notes Richmond Hill has a greater proportion of more expensive types of housing, whereas Toronto has more less-expensive options, like condos.
When it comes to the province's most affordable markets, the report shows house-hunters need to think outside the Greater Toronto Area.
The most affordable market in Ontario is Thunder Bay, which has an average home price of just $227,750. The median income is slightly higher than Toronto, at $66,163, but an income of just $31,067 is needed to buy the average home, leaving a surplus of $35,096.
Below are Zoocasa's breakdowns for Ontario's most and least affordable housing markets.
Most affordable housing markets
Average Home Price: $493,358
Average Home Price: $632,395
Average Home Price: $433,684
Average Home Price: $272,523
Average Home Price: $227,750
Least affordable housing markets
Average Home Price: $1,030,482
Required Income: $140,567
Average Home Price: $875,182
Required Income: $119,382
Average Home Price: $997,587
Required Income: $136,079
Average Home Price: $785,223
Required Income: $107,111
Average Home Price: $999,311
Required Income: $136,315