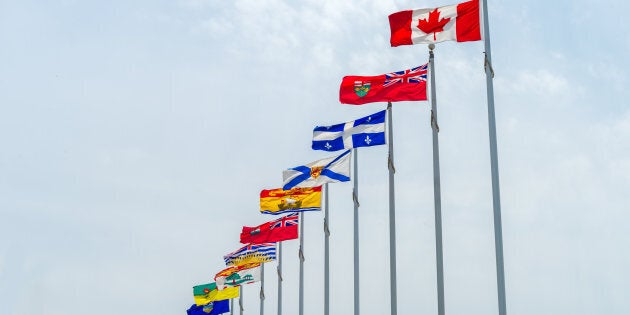 Can the tone of business invoices give us an understanding of how polite people are across the country?
Data analysts at accounting software firm FreshBooks think so, and they've come to the conclusion that New Brunswick is Canada's most polite province.
Analysts scanned some 250,000 invoices from small businesses and self-employed people, looking for the words "please" and "thank you" in both English and French, then arranged that data according to province and territory.
Their "Politeness Index" found New Brunswick businesses are the most likely to be polite in their invoices, saying please and/or thank you 15 per cent of the time. Yukon businesses proved to be the least polite, with only four per cent of invoices using those words.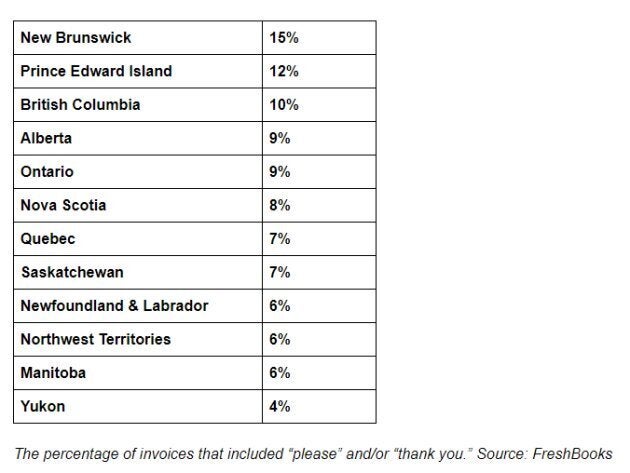 Among the trends that FreshBooks noted is that the colder it is, the less polite businesses seem to be.
The least polite areas include Manitoba, the Northwest Territories and the Yukon, among the coldest parts of the country, while the most polite provinces — New Brunswick, P.E.I. and British Columbia — have relatively mild weather by Canadian standards.
FreshBooks' analysis of invoices found that it pays to be polite, or at least it pays faster. Invoices with "please" and "thank you" get paid on average two days quicker than invoices without those words, says Matt Baker, the company's VP for strategic planning.
He says the Toronto-based company, which employs some 300 people, is trying to nudge its customer base into using more polite language in invoices.
The lessons in being nice you were taught as a child "continue to pay off," Baker said.