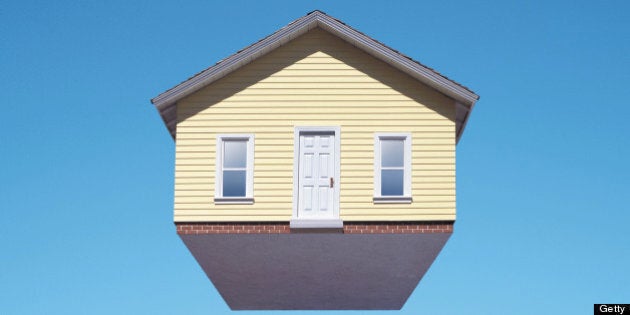 Canada has the third-most overvalued housing market in the developed world, the OECD says in a new report, and the latest market data released this week suggests that this is not changing.
The OECD's latest global economic outlook estimates that Canada's housing market is overvalued by 64 per cent when compared to rental rates, and by 30 per cent when compared to incomes.
Belgium has the world's most overvalued housing market, followed by Norway in second place. The U.S. was listed as having the eighth-most undervalued market.
"Economies in this category are most vulnerable to the risk of a price correction – especially if borrowing costs were to rise or income growth were to slow."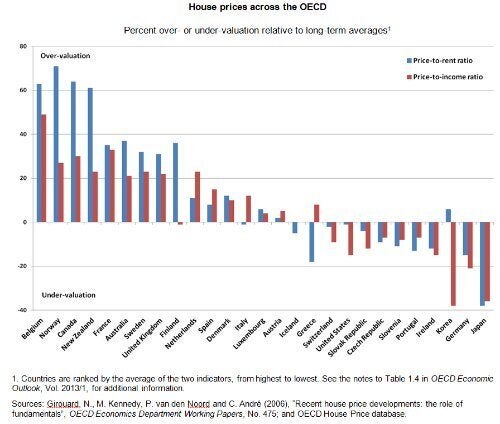 But when they do (and that is a when, not an if), it could cause serious problems in the housing market.
Story continues below slideshow
Condo Market's 'Last Hurrah'
The average selling price, however, was $542,174, up by 5.4 per cent from a year ago.
Meanwhile, building permits across the country soared in April, up 10.5 per cent from the month before, including a whopping 50-per-cent increase in the softening condo market.
But CIBC economist Emanuella Enenajor must have been looking at all the reports of over-building in the condo market, because instead of declaring a bounce-back, she suggested condo bust is just getting started.
"Construction [in condos] could be set for one last hurrah," she declared.
If economists aren't buying any sort of bounce-back in the market, particularly in condos, that can be largely attributed to perceptions that Canada has experienced an over-building of homes.
The report said the recent slowdown in sales and construction "has moved back in line with household formation in most major markets" — but that was before this week's report of a large jump in construction starts.
Popular in the Community