A Cooper's hawk found near a Vancouver-area waste transfer station is believed to be the most polluted wild bird in the world, according to a new study.
Researchers from McGill University found the hawk's liver fat was packed with 197,000 parts per billion of polybrominated diphenyl ethers, or PBDEs — a chemical used as a flame retardant.
The chemical average for 13 of the birds was 1,873 parts per billion — meaning the Cooper's hawk found in Langley, B.C. was 105 times more contaminated than the others. A McGill news release said the bird was so toxic, it was "flameproof."
McGill professor Kyle Elliott, who co-authored the study, said he was shocked to find such polluted birds in the Metro Vancouver area.
"We were surprised to see such high levels of contaminants in what I think of as 'green' city," said Elliott. "We can only hope that because many forms of PBDEs have now been banned and the levels of these contaminants are rapidly disappearing from herons and cormorants in Vancouver, the same will be true for other bird species."
PBDE toxins have been banned in Canada since the 2000s, but contaminated products are still piling up in landfills, according to the university.
Paul Henderson, Metro Vancouver's general manager of solid waste services, told the Vancouver Sun that he doubts the Cooper's hawk was contaminated at the Langley facility because the waste there is compacted and inaccessible.
It may be that the hawk was ingesting the chemical by eating starlings, a small bird that eats whatever it can find in toxic landfills, according to The Atlantic.
Researchers say such high levels could have "toxicological consequences" for the birds.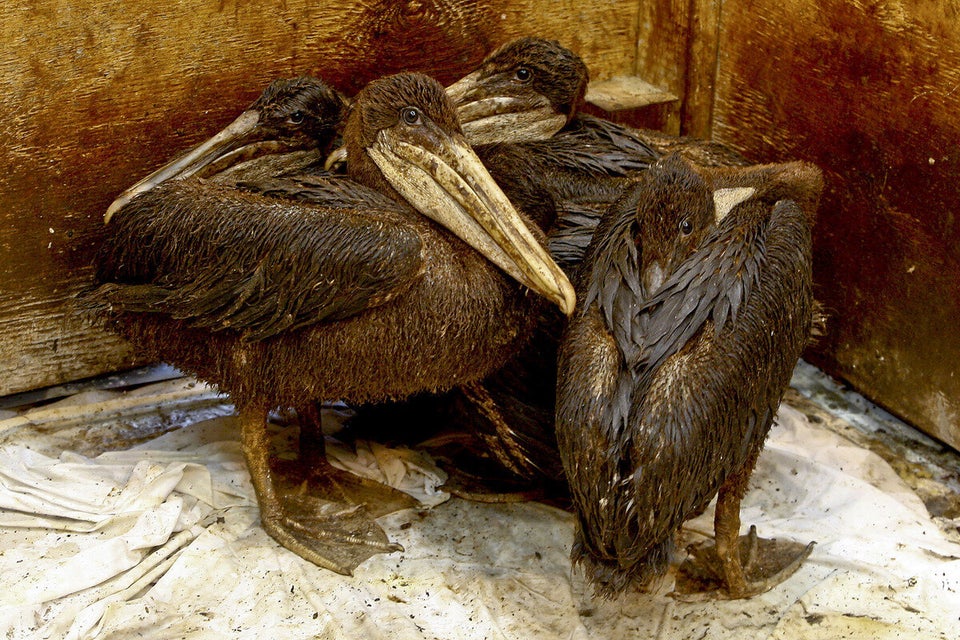 Animals Still Impacted By The BP Oil Spill
Popular in the Community