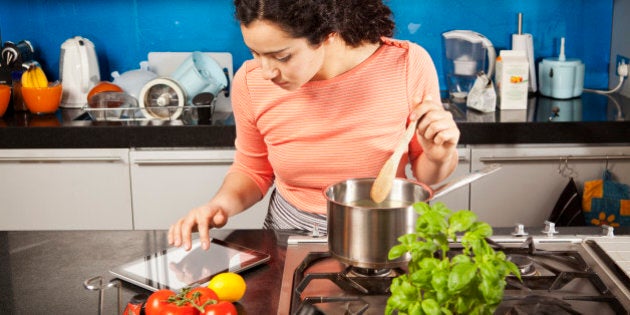 Kale, spaghetti squash and cronuts: these are just some of the things Canadians were attempting to recreate in 2013.
Google's annual Zeitgeist 2013 list found that when it came to searching for what to cook, Canadians liked it both sweet and savoury. According to the site's most searched recipes list, we loved everything from trying to make our own healthy pasta to recreating one of 2013's most talked about croissant-doughnut hybrids — the cronut.
And while last year's Zeitgeist most searched food list was incredibly Canadian, this year there was little mention of poutine, beer or bacon — it seems like we've learned how to master our crafts.
So what else were we cooking? Check out the 10 most searched recipes below: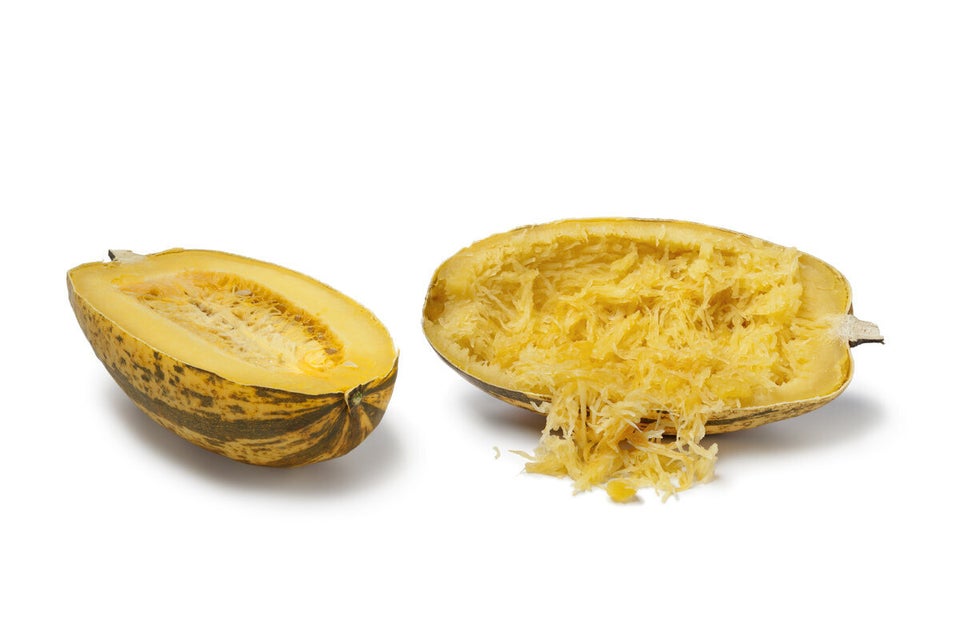 Canadian Recipes 2013
In this year of gluten-free love, spaghetti squash, the gourd that looks pasta on the inside was the chosen food for recipes. It reached its all-time high in October, just as people were finding plenty of gourds at their farmers' markets and wondering what the heck to do with them.
If you're looking for ways to work with this versatile veg, check out these 18 recipes, using everything from roasted red peppers to curry.
If pasta is your ultimate comfort food, then pasta mixed with meat and cheese (and whatever else you want to add in) is your coziest possible scenario. It's not hard to see why, in a country with six months of winter, this would be a favourite.
The recipe for Hollandaise sauce is simple: butter, egg yolks and lemon juice, but its popularity speaks volumes about how well it works with so many recipes. Anything from eggs to asparagus to fish is made yummier by this sauce, and all it takes is a quick blend to create it.
Beets were one of the hottest ingredients of 2012, so it only makes sense they would be modified into something equally delicious the following year. Borscht is a traditional Eastern European soup made with beets and often a dollop of sour cream, and is served either hot or cold.
In cities across Canada, the burger obsession is in full swing, with restaurants showing off their best efforts every day. But that hasn't kept home cooks from trying their hands at healthier versions, with many successes.
Chicken Cacciatore is made of braised chicken, tomatoes, onions and herbs, and is a hearty stew that's easy to love. One of the keys to this recipe is its ability to work in a slow cooker, a boon for workers anywhere.
A perpetual favourite also known as "Marshmallow Treats," some ideas for Rice Krispie Squares this year included peanut butter, chocolate, or preferably the two combined.
Perhaps you'd like to take these childhood treats up a notch — in which case, this Truffled Brown Butter option via Shockingly Delicious should do the trick.
This popularity of this cold Greek sauce, made primarily of yogurt, cucumbers, garlic, salt and olive oil, could be thanks to folks taking the Mediterranean diet to heart. It can go on chicken breasts, used for veggie dip, or even with fish.
This cross between a croissant and a doughnut was a massive indulgent hit at bakeries around the world this year, so it's no wonder why people wanted to create it at home for themselves.
Don't be surprised if you don't hear of kale once in 2014, since people may be so sick of the overwhelming amounts of the veggie they consumed this year. But it still tastes great, so why not give it a shot?