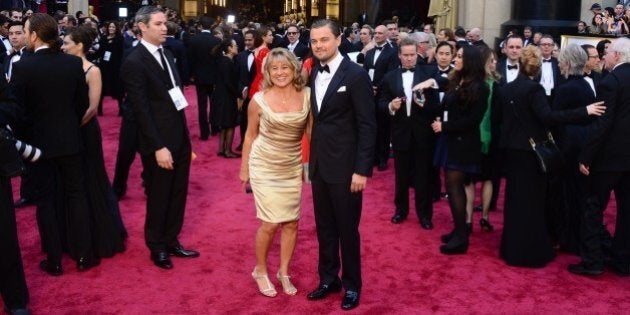 We want to treat our moms like celebrities on Mother's Day, but how do celebrities honour their own moms? It makes sense to assume that those with all the money in the world would want to spend it on their moms, who helped make their lives possible. Fortunately, that often seems to be the case.
Here are 10 star-studded Mother's Day gift ideas – ranging from outrageous and lavish to simple and heartfelt. Best of all, we've found some gift equivalents for you to give your mom, with a price tag that suits civilians a bit better: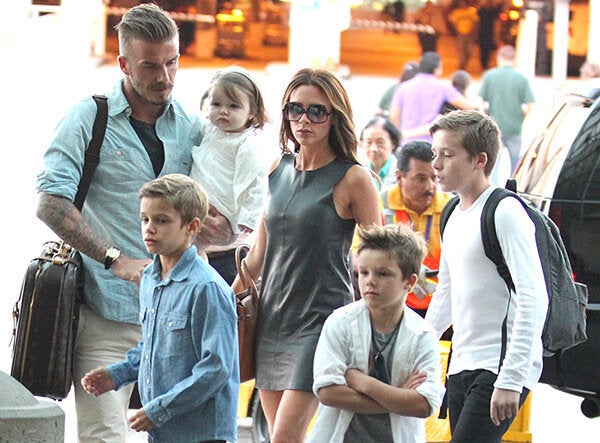 Celeb Mother's Day
David & Victoria Beckham: Two Audis
He's one of the world's richest athletes and her nickname is Posh Spice – so it's no surprise the Beckhams once gifted their mothers $46,000 Audis Q3s for Mother's Day. Not everyone can bend it like Beckham and spring for an Audi for mom though. However, giving her the chance to race her dream sports car around a track (for approximately $60 a lap) at a place like GTA Exotics might be the next best thing.
Ivanka Trump: Versace and Chanel
The Donald's little girl is all grown up now and is a successful businesswoman in her own right. When Ivanka was recently asked by Gilt.com what gifts she'd like to recieve for Mother's Day from her kids, she picked a Versace pillow and Chanel handbag, among other luxury items. It must be easier finding a gift for The Donald on Father's Day: Hair products.
Dwayne Wade: Go To Church
Basketball superstar Dwayne Wade was blessed with God-given athletic talent. His mom, Jolinda Wade, is a church pastor. So it seems fitting that he bought her a church, called the Temple of Praise. The gesture has great significance, considering Mother Wade was once a fugitive and drug dealer before finding God and starting her ministry while doing time in state prison.
Justin Bieber: The Gift Of Music
When you are a multi-million dollar, multi-platinum recording artist, a homemade Mother's Day card isn't going to cut it. However, a homemade song sounds about right. A couple of years ago, Justin Bieber released a song dedicated to his mom called "Turn To You". To top it off, all proceeds of the song's sales went towards the Bethesda Centre, an Ontario-based women's shelter that helped Bieber's mom while she was pregnant with him back in the day. Unfortunately, the Centre closed in 2012.
Robert Downey Jr.: Iron Man Shops Upscale
Iron Man was spotted shopping for a Mother's Day gift for his wife at trendy Tory Burch last year. Fortunately, you don't have to be a rich superhero like Tony Stark to shop at Tory Burch. There are stores across Canada and Mother's Day sales on now on a variety of items – including this stylish Ella Cork Mini Tote.
Leonardo DiCaprio: The Ultimate Garden Gift Set
The Wolf of Wall Street is also the king of the forest when it comes to being an environmental crusader. So it was fitting when DiCaprio dedicated a grove of trees in southern California to honour his mother and grandmother last Mother's Day. "Planting trees is a great way to say thank you to the mothers in our lives," said DiCaprio.
Mariah Carey: Carried Away With The Bling
When Mariah Carey had her twin babies, Monroe and Moroccan, she celebrated her first Mother's Day with a 4-carat diamond/sapphire custom necklace from hubby Nick Cannon. The sparkling piece, which also incorporates 14-karat white and rose gold, was valued at $12,000.
Ryan Reynolds: Photo-Genetics
Ryan Reynolds makes his living on film but he prefers to get behind the camera when it comes to Mother's Day gifts. The actor becomes a photographer in order to personalize his gift to mom. "I usually every year make a photo album for them of the year's events. It's those personal gifts that really set my parents on fire," explained Reynolds to USA Today. "Or I may just give them my therapy bill."
Ben Affleck: Public Displays Of Admiration
"I want to say Happy Mother's Day to all the moms in my life--my mom, Chris, and my amazing wife, Jennifer, who is an incredible, spectacular, world-class mom, and I want to thank her," Affleck said in the video. The video, which was shot during Affleck's trip to the Democratic Republic of Congo a couple of years ago, also featured footage of moms and children in the Congo.
LeBron James: More Than Words
Two-time NBA champion LeBron James once gave his mom a Porsche for her birthday. However, his essay about his mom for The Shriver Report, a nonprofit media project helmed by NBC News correspondent Maria Shriver, might be considered one of the most touching gifts a mother could ask for. The first-person piece featured James writing about "trying to help single mothers who are struggling to make a living and raise their kids, because that perfectly describes my mother when I was growing up."