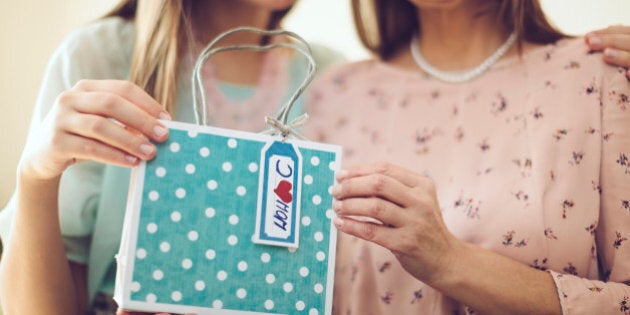 Mother's Day is almost here, and many of us are still scrambling for a meaningful gift. It's not an easy task to pick out an original present for the special ladies in our lives. For many, it can even be stressful finding a memento for the women we perceive to have everything.
So for everyone still searching, I recommend putting multiple heads together and making this a family activity by involving the kiddies in the process. This special tradition presents a perfect occasion to re-inforce teachable moments into the Mother's Day shopping experience. You don't have to break the bank to show your gratitude, nor a lot of time. All you need is some creativity.
Here are 11 gift ideas that mom will love:
1) DIY homemade gifts - A mother will always tell you that it's the thought that counts. Personalized gifts, cards, and artwork from children are always a safe bet. The options are endless, and the odds are that mom will hold on to these keepsakes forever. To illustrate this point, as a child, I made my mother a personalized coupon book which she still has. While most pages have been torn out, a few have been left unredeemed, making me wonder if she is going to finally call in that foot massage!
2) Personal item tracker - For someone busy on the go, it can be easy to misplace things. Give a techie gadget with Tile, a personal item tracker that will ensure mom can find her keys, phone, wallet - or any other item of importance. STEM is all the rage in the education world, and students will be fascinated by this present.
3) The gift of reading - Is your mother a bookworm? When moms model their love for reading, this sets a great example for little learners. Not to fret if you don't know what's on her wish list. You can't go wrong with gift cards to Indigo, Canada's biggest bookstore. They also come in all denominations and sizes.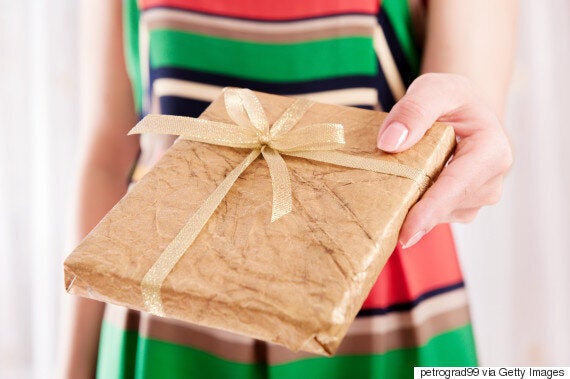 4) Personalized name labels - If you believe that labels are just for kids, then think again. What better way to reinforce the importance of organization than with Adult Labels from Mabel's Labels? This is something I gave my mother-in-law when her Tupperware was disappearing at an alarming rate. This problem has been solved with fun personalized labels, so she can dish out her leftovers without fear.
5) Adult colouring books - For the artistic mom who loves to colour, you can include an adult colouring book and a pack of pencil crayons from Staples. Adult colouring books are a growing trend, as many enthusiasts claim colouring helps them relax and unwind. After all, children are not the only ones who need fun activities and breaks.
6) Herb garden kit - If you are tired of giving flowers, consider an herb garden kit. This gift is perfect for cooking and adds a splash of colour to the kitchen. They also come at affordable price points and can easily be found in stores and farmers markets. Hint to my family, this is what I am secretly hoping for.
7) Specialty cookbooks - Sticking with the cooking theme, pick out some niche cookbooks for mom. They are more specialized than ever before and can be customized to match her interests and tastes. For the mom who loves veggies, check out the Oh She Glows series and Naturally Nourished. If the goal is a health and energy boost, try Detox Waters and Energy Balls. Lastly, if your mom has a sweet tooth, look out for Guilt-Free Nice Cream. Another option for kids with culinary flair is to check out cookbooks from the library or recipes from mom's new book to prepare a Mother's Day meal.
8) Theatre tickets - For the mom who loves the big stage, consider the gift of entertainment. This can be tickets to a professional production, community theatre, or a local school play. Living in Toronto, I am a huge fan of Mirvish productions. Recently I went to see The Bodyguard at the Ed Mirvish Theatre. If you have not seen it yet, it's still running until Mother's Day. To infuse some education into the experience, compare the classic movie with Whitney Houston to the musical. What better way to show mom that "I will always love you."
9) Personalized gifts and local crafts - Check out your neighbourhood for local products, services and customized items. Students (and their parents) can sometimes even meet the artisans and entrepreneurs and hear their stories, while supporting local businesses at the same time. I am a huge fan of La Vela Bella featuring handmade candles created in antique teacups, tins and mason jars that can be personalized with messages for Mother's Day.
10) Canadian inspired presents - Our country's 150th birthday is around the corner, and Canadian themed presents come with great teachable moments. This can extend to so many items: books, gourmet food items, and artisan jewellery, just to name a few. Check out Happiness Is... for some very cool patriotic clothing and an amazing Canadian story behind it.
11) Charitable gifts and volunteer experiences - For the mom who has everything, consider making a charitable donation or finding a community service initiative to experience together. Donate to a cause that supports mothers and children, or a charity that is significant to her. For the ultimate bonding experience, consider volunteering as a family which can be a lot of fun while giving back to the community at the same time.
What would you add to the list?
Follow HuffPost Canada Blogs on Facebook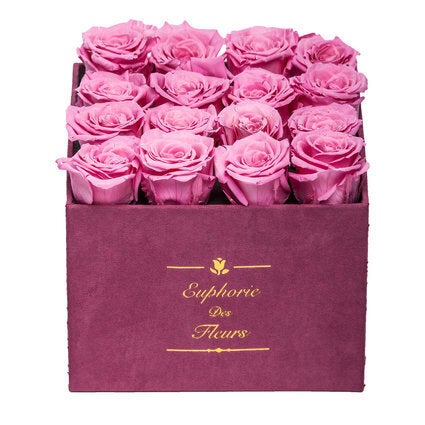 15 Unique Mother's Day Gift Ideas