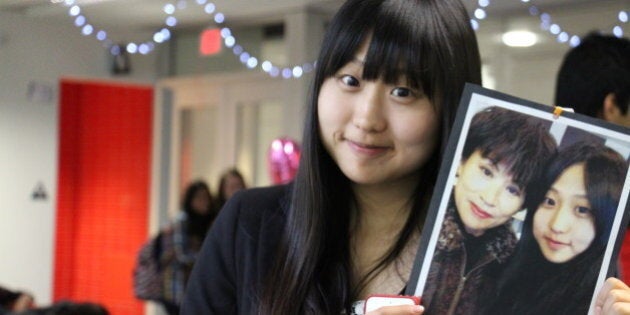 Students who've come from around the world to study in Canada are missing their moms thousands of kilometres away.
To help them feel less homesick, the Fraser International College in Burnaby, B.C. organized an event where they could bond and write personal messages to their mothers.
"No one person in this world will love you like your mom," said Mohnish Chadha, a student from India.
"I have been away from my mom for a long time and have been busy with school," said Japanese student Alex Makimine. "The opportunity to write a letter to my mom made me think about how helpful and important she is in my life."
The college has 1,900 students, with 250 who just arrived for the summer semester. Friday's event was also a way for the international students to feel welcome in their new surroundings.
Mudassar Nasir, a Libyan student, said the gathering was "an amazing way to create a community in which we can talk about our family, especially our mothers."
Amid balloons, flowers and chocolates, the students made a poster with "mom" written in different languages, and shared photos of themselves with their mothers.
"This event was gorgeous, really seriously! On Mother's Day I miss my mom more than any other time. It's time for me to send back my love for her," said Lin Liang, a student from China.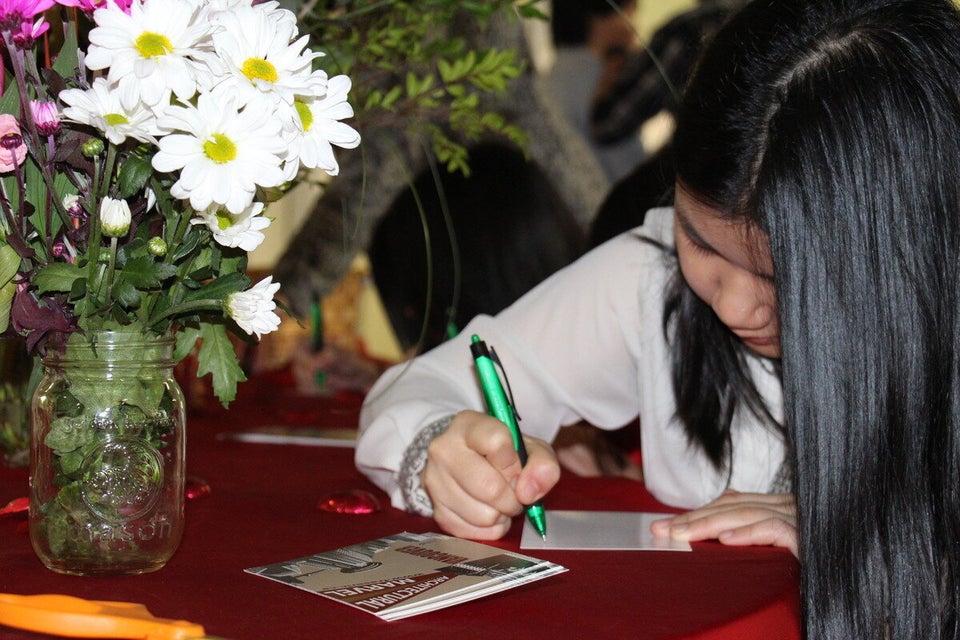 Mother's Day Messages From International Students