Surprise! You've been hit by a bear.
Bear sightings near Lake Tahoe in California aren't all that rare, but rarely does one of the animals knock you to the ground while you're riding your bike.
That's exactly what happened to mountain biker Davis Souza, who caught the unexpected moment on video thanks to a GoPro that was strapped to his helmet.
Warning, the encounter leads to some NSFW language.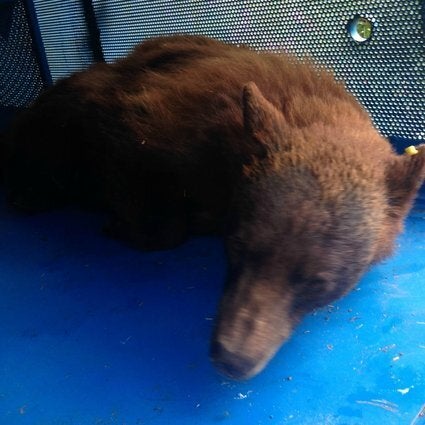 Bear Family Interrupts Ironman Whistler Triathlon