Less than two months before president-elect Donald Trump's inauguration, Prime Minister Justin Trudeau's chief of staff reminded Americans they're always welcome to move to Canada.
"We welcome all of you to come to Canada," Telford said, sweetening her pitch with the promise of parties to celebrate the country's 150th birthday next year.
Telford, a speaker at the conference, leaned on a message of optimism in light of Trump's stunning election victory and other "disruptive elections" on the horizon.
"I think the world is looking for governments to play a positive force in their lives right now," she said.
But the longtime Trudeau strategist also drew some election-cycle parallels between the two countries, saying there was "a lot of noise in our election, too."
"There was a lot of angst amongst Canadians and it's not that different than what we've been seeing in terms of the concerns and the priorities," she said.
Telford, who was recently named No. 8 in Toronto Life's ranking of the most influential people in the city, also cajoled American businesses to consider moving north.
General Electric, General Motors, and Amazon are some examples of big name companies — drawn by the country's diverse workforce — currently expanding in Canada.
"I know that this is something that this audience cares a lot about so I encourage you to bring that message back," she said.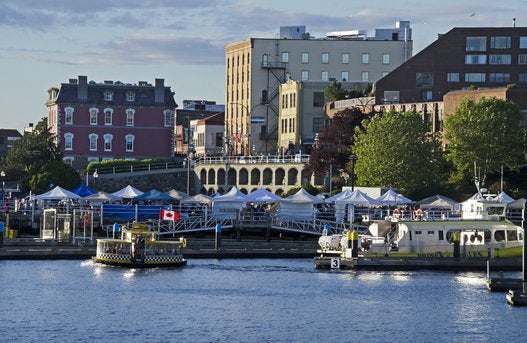 The Best And Worst Cities For Women In Canada 2016