A Conservative MP from Alberta received a raucous ovation in the House of Commons after paying a touching tribute to his son on World Autism Awareness Day (April 2).
Mike Lake, the MP for Edmonton—Mill Woods—Beaumont, stood up during members' statements and acknowledged his 18-year-old son Jaden, who was diagnosed with autism 16 years ago.
"Non-verbal and almost inconceivably innocent, Jaden is easy to underestimate. Yet for those who invest the time to get to know him, Jaden's upside is immeasurable," he said.
In a video of the speech posted to YouTube, he described his son as the "friend who always believes the best about you, the worker who never wants his shift to end and the student who makes all of the others better people."
The whole house stood up and applauded Lake's speech.
It was just one part of a busy day in Ottawa as Parliament commemorated a day aimed at raising awareness of autism, a condition that affects one in 68 children, according to Autism Speaks.
Jaden met with Prime Minister Stephen Harper:
He also met Health Minister Rona Ambrose:
The Peace Tower on Parliament Hill also lit up in blue to mark the occasion.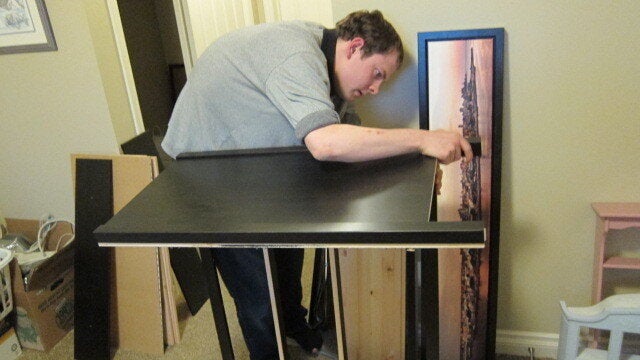 Man With Autism Starts Business For Assembling IKEA Products