The federal director of the Canadian Taxpayers Federation thinks it's a "cruel joke" that members of Parliament got raises Friday — April Fools' Day — at a time when many Canadians are struggling to find jobs.
Aaron Wudrick told The Huffington Post Canada he would have preferred to see MPs freeze their salaries through legislation, as was done in the wake of the global economic crisis. He added timing isn't great, as the federal government aims to run a $29-billion deficit this year.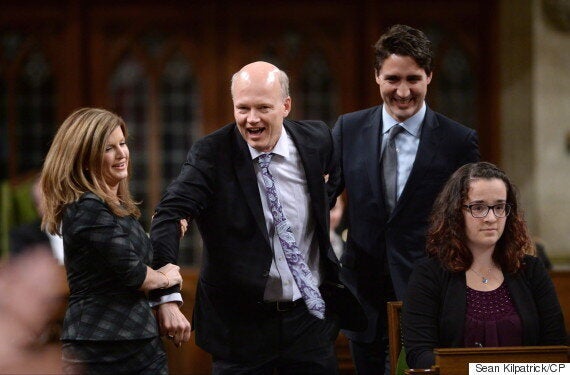 House Speaker Geoff Regan is escorted to his chair by interim Conservative Leader Rona Ambrose and Prime Minister Justin Trudeau after winning by secret ballot on Dec. 3, 2015. Regan and Ambrose will earn $251,900 in 2016/2017, while Trudeau will earn $340,800. (Photo: Sean Kilpatrick/CP)
"Implementing a pay freeze when deficits are being run seems like commons sense, and would show some basic leadership," Wudrick said in an email.
Every MP and senator received a pay hike of $3,000 to their base salary, but those in the upper echelons of power and influence saw a bigger increase.
The base salary for all 338 MPs has now jumped to $170,400 from $167,400 a year ago. That 1.8 per cent bump will cost taxpayers more than $1 million this year.
By law, senators earn $25,000 less each year than MPs. The base salary for those in the upper chamber now sits at $145,400, up from $142,400. That represents a 2.1 per cent hike.
The pay bump is even better for some in government.
Prime Minister Justin Trudeau, who earns exactly double the salary of a typical MP, will now make $340,800 a year — or $6,000 more than what his predecessor earned last year.
All 30 Liberal cabinet ministers earn $81,500 on top of their MP salaries — $251,900 a year — which represents a $4,400 jump from last year. That's the same salary earned by interim Opposition Leader Rona Ambrose and House Speaker Geoff Regan, who also enjoy the use of official residences.
"Implementing a pay freeze when deficits are being run seems like commons sense, and would show some basic leadership."

— Aaron Wudrick, Canadian Taxpayers Federation
NDP Leader Thomas Mulcair, meanwhile, gets an extra $57,800 for serving in that role — $228,200 total. That's $4,000 more than what Trudeau earned last year when served as the leader of the third party in the House of Commons.
The pay bump was automatically given to MPs Friday, which marks the start of the fiscal year. A note on the Parliament of Canada website states the raises are in accordance with "the index of the average percentage increase in wages" negotiated in the private sector by unions of 500 or more workers.
Tories froze salaries for three years
But to Wudrick's point, the government could have taken action to tighten belts. From 2010 to 2012, the previous Conservative government froze MP salaries at $157,731 and senator salaries at $132,300.
Former prime minister Stephen Harper's salary stayed unchanged during those years at $315,462, before annual raises started up again in 2013.
In a 2010 throne speech, Tories said the move was about "leading by example" amid turbulent economic times.
Wudrick said his group doesn't have a problem with the "fair" compensation MPs get for the important work they do.
"But it doesn't change the fact they are paid by taxpayers, like all other public sector workers, and Canadians expect value for tax dollars," he said.
"I am confident the vast majority of Canadians would not put 'giving MPs a raise' as a top priority for them, especially this year!"
Compare the salaries of MPs and senators in the slideshow below: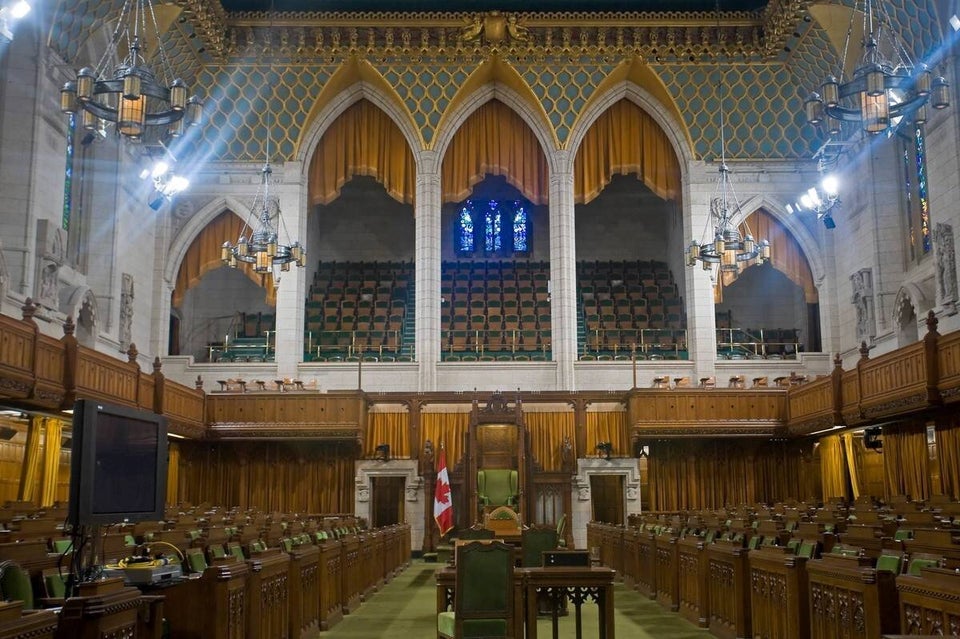 How Much Are Federal Politicians Making? (2016)