O Romeo, Romeo! Wherefore art thou Romeo? Gone are the days when we find love scaling from balconies or even waiting on our front lawn with a stereo blasting an epic '80s tune. Today we find ourselves in an online pool of singles with an increasing number diving in to test the waters. The Huffington Post reported earlier this year that more than one third of people meet their significant others online and those relationships are 25 per cent less likely to end in separation or divorce.
So why do I have so many friends who have the virtual venom for online dating? Why is there still a slight stigma attached to it? What's the secret sauce to finding a match? As someone who met their longtime boyfriend online and an ongoing sideline spectator of my friends' experiences, I can share what I know.
A single skeptic turned midsummer night's dream
A bit of background on me...I never thought I would do online dating. I think of myself as an outgoing person who doesn't have a hard time meeting people. I work in PR and communications, so I'm constantly out and about. So how did I end up online? My girlfriend created a profile for me after a disheartened night out on the town where we came home with no prospects and slightly repulsed by the pool of men. She told me to give online dating a shot and if I hated it, no harm done.
Much to my dismay and out of sheer boredom I started looking around. Surprisingly there were a lot of cute guys on there and I decided I'd give it a shot. After trying some different tactics, going on some textbook bad dates, including a man with a facial twitch (not that there is anything wrong with this, but I just wasn't expecting it), I'd like to impart my knowledge and what I accredit to finding my boyfriend of four years. Don't get me wrong, part of this is luck and chance, but I do believe the following tips help increase the chances of success:
1. An online Rolodex of singles: Approach it like an online database to pre-screen prospects based top line facts and information: age, physical traits, education, job, can they use spell check, etc.
2. Your profile -- keep it low maintenance: Don't spend hours on your profile because nobody spends hours reading it. Put out there what you want someone to know who reads it in a minute or less. Post a nice and current photo -- don't try and fool anyone because they may see you eventually.
3. Line up more than one date: This tip rings true in and outside of the online dating world and I believe is easier to apply thanks to online dating. The thinking here is that having more than one date takes the pressure off any individual date.
4. Minimize online dialogue: This would seem counter intuitive, but the less in depth discussions you exchange online the less expectations you create in your head of how someone will be in real life. Trust me, it's never the same. Exchange a few messages back and forth and if you're interested, make a date.
5. If you like them, take it offline: You make a date, you meet, it might go well or it might not, but don't return to the online world after you meet in person. At this point you've exchanged numbers, so pick up the phone and dial it! If they don't call or text, then they're not interested and move on.
To date or not to date...when in doubt, do it.
Parting words of wisdom -- don't discount someone if you're mildly interested. When I received a message from the guy I am now with, I wasn't exactly clipping my heels over him. In fact, I rescheduled our first date because I didn't feel like going. Thank goodness I eventually did or I would have never met him...and I also would have never received my first and only high five to end our first date, which left me in utter confusion and even more intrigued. Perhaps another good tip for the guys?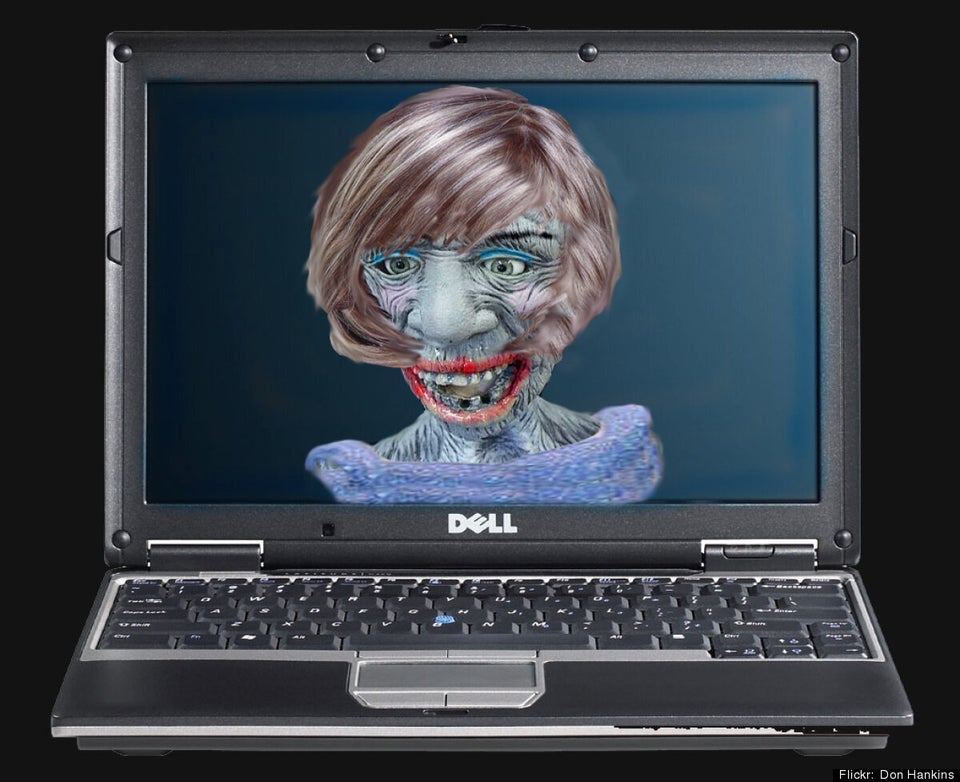 11 OkCupid No-Nos
Popular in the Community