NDP Leader Thomas Mulcair is accusing the prime minister of a "con job" for breaking another campaign pledge, this time on Canada's access-to-information law.
Mulcair hammered Prime Minister Justin Trudeau in question period Tuesday for backtracking on a promise to ensure the Access to Information Act applies to the Prime Minister's Office and those of his ministers. Such a change would make the offices subject to requests for information from Canadians.
"It's entirely possible that the prime minister doesn't understand some of the things he says but is he actually telling us today that he didn't understand his own electoral platform?" Mulcair asked
When Trudeau abandoned his promise of electoral reform — that the 2015 election would be the last conducted under the first-past-the-post voting system — the prime minister "blamed" the opposition parties, the NDP leader said.
"What's his excuse this time?" Mulcair bellowed.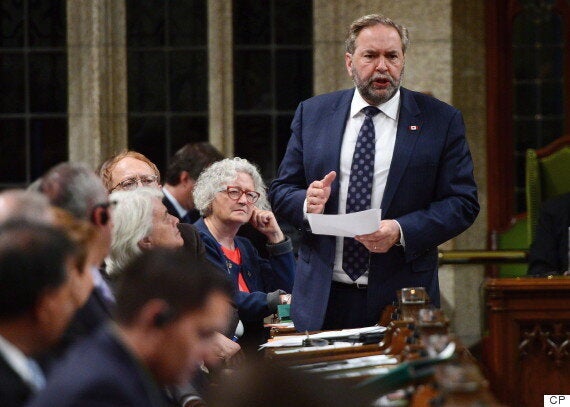 Trudeau noted that the bill includes a system of "proactive disclosures" for the PMO, ministers' offices and administrative institutions that support Parliament.
Liberals are making the most consequential changes to the act since it took effect in 1983, Trudeau boasted.
"We continue to demonstrate to Canadians our commitment to openness and transparency," he said.
Mulcair shot back: "There's a term for someone who commits to something in writing and then reneges on that commitment. It's called a con job."
The offices of the prime minister, cabinet ministers, MPs, senators and administrative institutions will be legally forced to release more information by default, if and when the just-tabled legislation passes. Documents such as briefing notes and certain types of records, including travel expenses and contract information, would need to be regularly released.
Bill gives watchdog more teeth
But those same offices and institutions would not be required to answer access requests filed by individuals, which was something Liberals promised on the campaign trail.
We will ensure that Access to Information applies to the Prime Minister's and Ministers' Offices, as well as administrative institutions that support Parliament and the courts.
The proposed changes come on the heels of criticism from federal information commissioner Suzanne Legault, who charged in her annual report that the Trudeau government has used the Access to Information Act as a "shield" against transparency.
The new bill would empower the watchdog to order the release of government records, instead of merely arguing for disclosure.
The Access to Information Act allows people who pay a $5 filing cost to request information such as meeting minutes, federal audits, and expense reports. Departments are supposed to respond within 30 days.
With files from The Canadian Press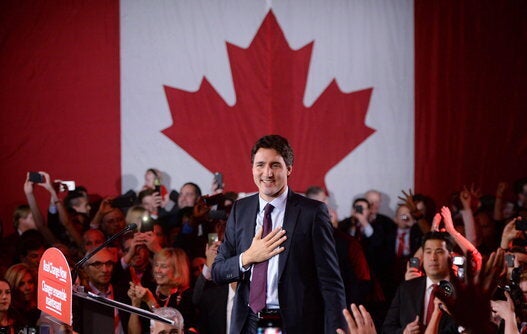 Trudeau Government's Broken Promises (So Far)
Popular in the Community