NDP Leader Thomas Mulcair believes support for his party will grow as more scrutiny is raised over the Liberal government's ethics and broken promises of "real change."
Yet Mulcair is suggesting he might not be around to see the party rebound, opening the door Wednesday to stepping down as a member of Parliament once his successor is chosen next October.
In a year-end press conference in Ottawa, Mulcair blasted Liberals as a curious "mixture of incompetence and arrogance."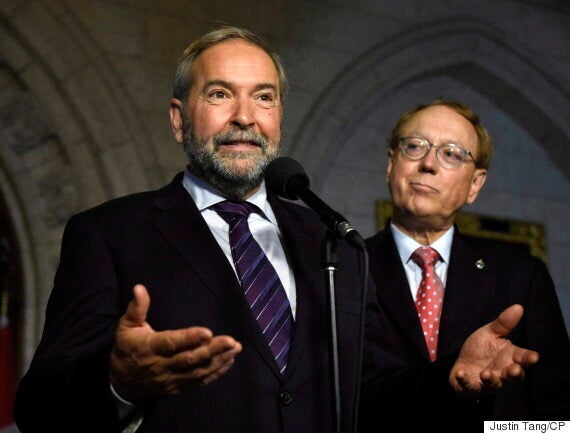 He criticized the government's recent approval of the Kinder Morgan pipeline expansion, bad plays on the electoral reform file, and an attempt last spring to restrict the power of opposition parties to hold the government to account.
But Mulcair suggested it's the controversial, private Liberal fundraisers that have really exposed Prime Minister Justin Trudeau.
Trudeau, he said, promised to be "a whole different type of politician." While his mandate letters to ministers urged them to avoid even the "appearance" of conflicts of interest, Mulcair said Trudeau has backpedaled when it comes to so-called cash-for-access events.
"Canadians pay attention to that sort of thing."
'Canadians are capable of remembering the answers'
Mulcair said there have been changing narratives on the fundraisers, where donors pay up to $1,500 to meet with Trudeau or other senior ministers. While Fisheries Minister Dominic LeBlanc told the House of Commons that government business is not discussed at the events, Trudeau conceded this week he is indeed lobbied at the fundraisers.
Mulcair said the prime minister was just admitting what everybody knew already.
"Canadians are capable of remembering the answers from one day to the next," he said.
The NDP leader said Government House Leader Bardish Chagger is now reduced to "robotically" repeating the same "inane phrases" on the controversy each day in the House.
"Do you find that invigorating? Do you find that illuminating for the Canadian public? This is supposed to be a place of serious debate," Mulcair said. "There are serious questions about the ethics of the Liberals."
Mulcair 'prepared to step down' next fall
When asked if he wished he could stick around longer as leader, Mulcair said his focus was keeping the party in "ship-shape" before handing the reins to whoever New Democrats pick to replace him.
Mulcair said he would think about whether he'll stay on as an MP once the race is over, but conceded he was "prepared to step down" and open his Quebec riding to someone else.
"I love what I do, perhaps you've noticed," he said.
"Do they really think that exclusive fundraisers with canapes and cocktails are a Christmas gift to the middle class?" he asked.
Chagger responded by pointing out how Liberals lowered taxes for middle-income earners and beefed up their child benefit cheques.
Trudeau was not in attendance.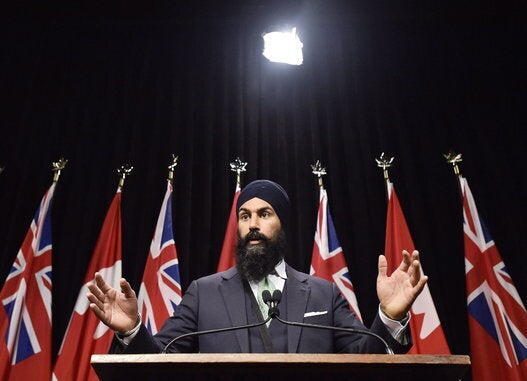 NDP Leadership Race 2017: Candidates