NDP Leader Thomas Mulcair invited Prime Minister Justin Trudeau to deny Tuesday that he's using the same greenhouse gas emission targets as his Conservative predecessor.
Trudeau didn't take the bait.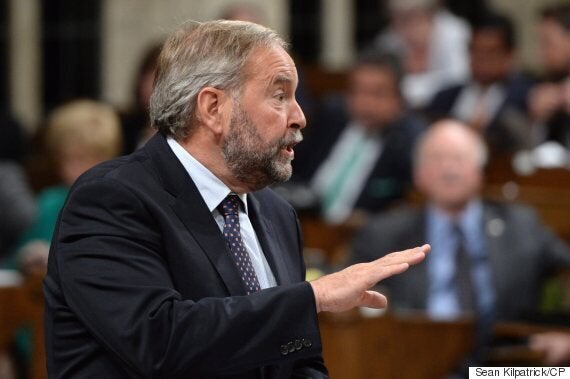 Thomas Mulcair speaks in the House of Commons on Parliament Hill on Oct. 4. (Photo: Sean Kilpatrick/CP)
But the exchange in question period marked a shift from Conservative criticisms one day after Trudeau announced that his government will enforce — if necessary — a carbon price on provinces.
Instead, the party has adopted the previous Tory government's target of a 30 per cent reduction in emissions from 2005 levels by 2030. Environment Minister Catherine McKenna's office has long said that goal remains a "floor" for future action.
"Not even 12 months since the election and the prime minister broke (his) promise by endorsing Stephen Harper's old and woefully inadequate climate change targets," Mulcair said.
The NDP leader also accused Trudeau of "unilaterally" announcing a plan that won't even achieve Harper's benchmarks.
'Does he deny anything that I just said?'
"Here's a simple question for the prime minister," Mulcair said, taking a beat. "Does he deny anything that I just said?"
Trudeau responded that his government has brought in a level of carbon pricing that will make a real difference. Canadians, he said, know the economy and environment need to go hand-in-hand.
"Yesterday, we showed the leadership that had been sorely lacking in doing just that, in creating both jobs and protecting the environment," he said.
"So, the answer was no," Mulcair shot back.
Tories say taxpayers will pay big
The Conservatives claim the Liberal plan to set a minimum price for carbon production will eventually lead to increases in hydro rates — particularly to those in rural Canada.
"A carbon tax is a bad idea and Canadian taxpayers will be the ones paying the tab," deputy Tory leader Denis Lebel said.
"Will this prime minister leave provincial politics aside and let the provinces make their own decisions in their own jurisdictions?"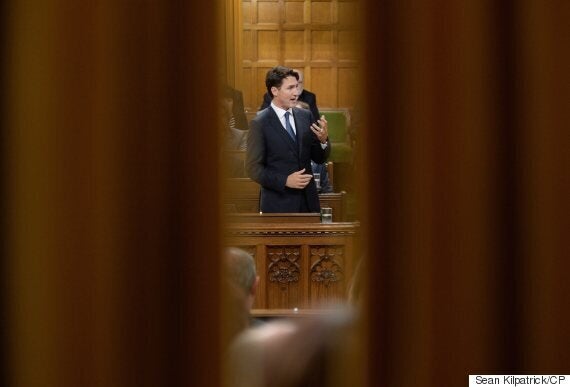 Prime Minister Justin Trudeau speaks in the House of Commons on Oct. 4. (Photo: Sean Kilpatrick/CP)
Trudeau said the last government was unable to work with the provinces for almost 10 years.
"This is the responsibility of all levels of government and, indeed, environment is a shared jurisdiction," the prime minister said.
A little later, Trudeau commented that while some in the House of Commons think his government is going too far, others say they aren't going far enough.
The prime minister suggested Liberals had found a comfortable balance.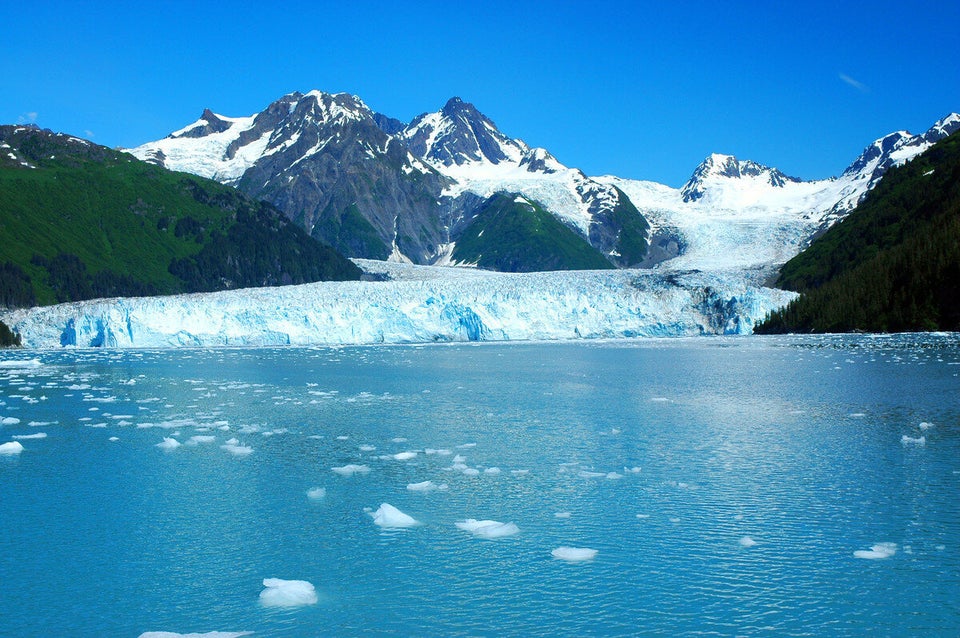 Climate Change: 10 Beautiful Places Under Threat