Amidst all the spectacle of the royal wedding, two Canadians swooped in to steal the show.
Ben and Jessica Mulroney's twins — grandsons of former prime minister Brian Mulroney and children of Meghan Markle's BFF — were page boys for Prince Harry and Markle's big day on Saturday.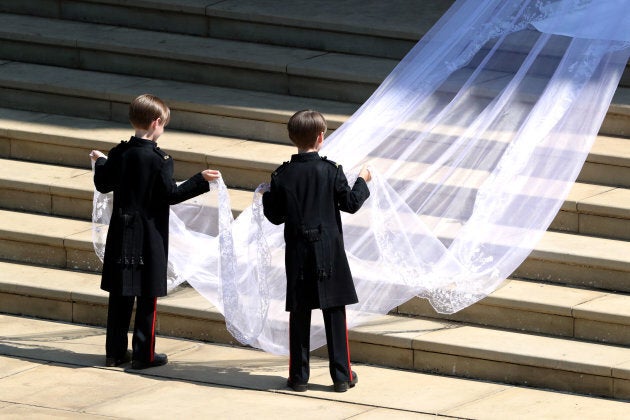 Seven-year-old brothers John and Brian held up the bride's glamourous veil as she walked into the chapel.
Television cameras snapped Brian with the more relatable expression on his face as he helped Markle walk inside.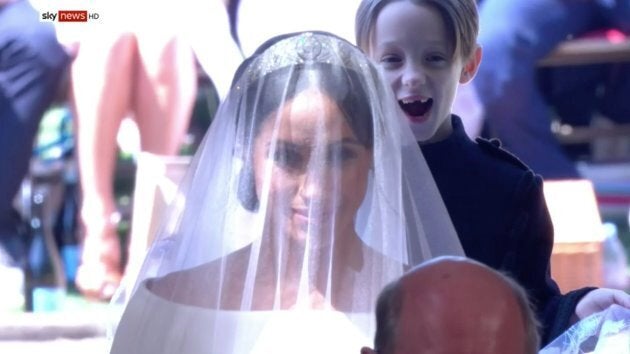 Ben Mulroney confirmed which twin was making the adorable expression on his Instagram with a funny post acknowledging the cute photobomb. Royal wedding watchers initially struggled to figure out which twin was making the face because the boys are identical and are both missing front teeth.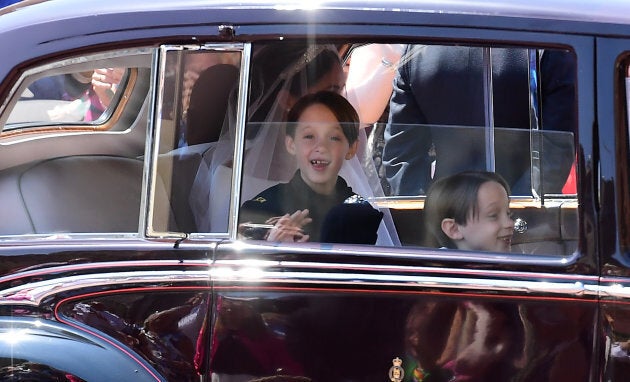 The other twin seems just as excitable as Brian. John was spotted pressing himself against the window of the car bringing him, his brother and Markle to the chapel earlier in the day.
Because duh, if you're at a royal wedding, why not take all the sights in?
Little four-year-old Ivy Mulroney was also a bridesmaid at the wedding.
Popular in the Community