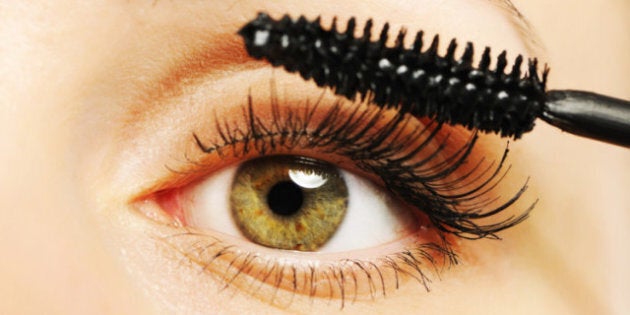 Multitasking cosmetics promise much, but do they really succeed at fulfilling all of the benefits as well as using separate products would? Read on for some expert advice on whether you're saving time and money or losing out.
If you wear foundation every day, using one that contains SPF would seem to be a great way to make sure you've always got protection against UV rays, but dermatologist Sandy Skotnicki recommends using a separate sunscreen. "The amount or quanity of sunscreen that is needed to be applied to the skin to obtain the SPF is much more than the average person applies. One ounce or a shot glass full of sunscreen is needed for an average adult body," she says. So if you apply less than this amount, you're getting less protection. "If you follow this logic, about one teaspoon of sunscreen is needed for the face. How many woman apply a teaspoon of foundation?" says the Toronto-based doctor. She recommends applying your sunscreen first and then your foundation.
Full story continues below slideshow - find out whether these all-in-one products really work: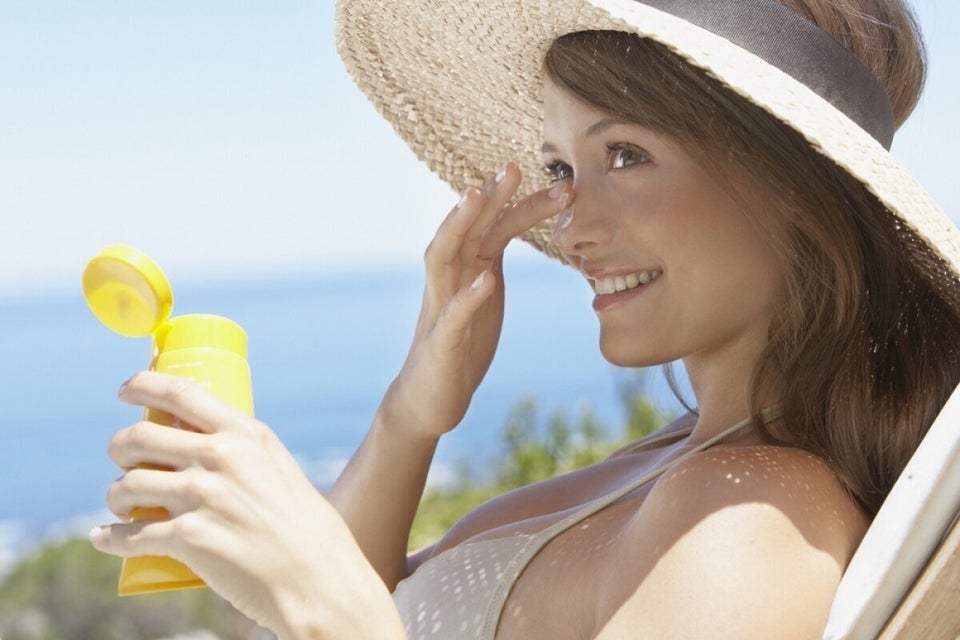 Beauty Step-Savers Or Time-Wasters?
These beauty or blemish balms that are flooding cosmetics shelves in North America promise to do the job of four or five products (foundation, illumination, acne-fighting, and antiaging for example) but makeup artist Diana Carreiro of Page One Management says these are not magic potions. "They can be a good timesaver in the morning if you find a formula that works best for your skin in terms of moisturization, brightening, etc.," she says. "But
those that need heavier coverage won't find BB creams particularly useful as coverage tends to be between a tinted moisturizer and a medium foundation."
Top coat and base coat in one
Don't want to buy a separate top or base coat? You may end up with a inferior DIY manicure. "It's always better to use a separate base and top," says Melissa Forrest of Tips Nail Bar in Toronto. "However, there are enamels on the market now that allow you to skip the top coat that work, which can save you time when you're in a pinch." These all in ones are great for someone that changes their polish very regularly, she says, but if you want a longer-lasting manicure, opt for a really great base coat.
Body wash with built-in moisturizers
Dr. Skotnicki is not fan of these products. "I am biased in this regard as I really think a less more approach to skin care is needed. I see many people who get irritated, dry and in a small number of cases allergic to the large number of ingredients in these washes--in general I do not like or recommend any foaming, fragranced body washes. They are not necessary and the skin does not obtain the needed amount of moisturization this way," she says. Instead, she recommends using a fragrance-free soap bar to only the underarms and groin for daily cleansing and then applying a fragrance-free moisturizer with ceramides.
Concealers with acne-fighting ingredients
Here, it seems the derm and makeup artist disagree on this type of product's effectiveness. Dr. Skotnicki says as long as the acne-fighting ingredients such as salicylic acid are of proper concentration (usually 2%) and the product is oil-free then this type of concealer is a great idea. Carreiro, however, says to
skip this two in one. "I've never found a product that does both well. In my experience, the ingredients that fight the acne in these concealers are, understandably, drying. This often makes the product chalky and hard to work with," says Carreiro, who has more than 27 years of experience as a makeup pro.
Two-in-one shampoo and conditioner
These product don't cut it, says Greg May, owner of Greg May Hair Architects in Toronto. "How can you cleanse the hair and seal the cuticle and condition at the same time? Generally speaking, anything for hair that says two in one doesn't do either of those things very well," he says. Another example? "A curling iron that turns into a flat iron--it's so-so at both," says May.
Want to skip curling your lashes? The trick is to find a curling mascara that works for you -- "some work, but most don't," says Carreiro. As for ones that promise volume and length, you're more likely to have success finding one that does both jobs well, she says.
A multipurpose eyeshadow/blush/lipcolour/highlighter
For a natural monochromatic look, Carreiro does like a dual cream blush/lipcolour, "That said, if you really want a made up look, these are not the way to go as they tend to be more sheer," she says. But if the product's also promising to work as a highlighter, she says to be wary. "While said product may have shimmer and light reflectors in it, a highlighter used properly is applied to the high points of the face, the ones that catch the light first ie tops of cheek bones, brow bones, bridge of nose, for example."