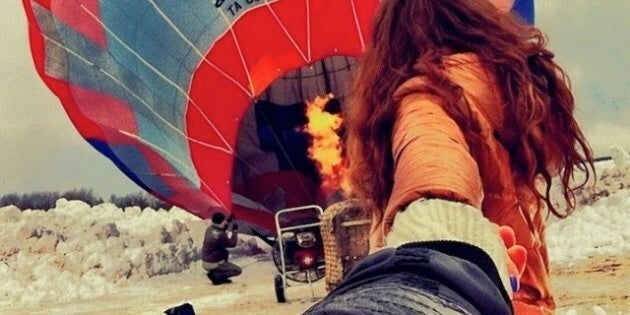 Sometimes finding a happy medium between the things you love can be a near impossible task, but Murad Osman has managed to capture some of the most important things in his world — his girlfriend and his work — around the world.
Thanks to his talents, he's also become somewhat of a viral celebrity in the past week. Osman's "Follow Me" collection of pictures has exploded in popularity across the internet thanks to the undeniable cuteness in each photo. Each is shot in a similar style: Osman's girlfriend, Nataly Zakharova, with her back to the camera, holding his hand and taking him somewhere new. Based on the photos, the two have travelled everywhere from the United Kingdom to Bali to Singapore, while mixing in destinations like Disneyland, escalators and a bowling alley.
A look at Osman's Instagram account shows similar photos going back as far as October 2011.
"The first photo happened in Barcelona while we were on vacation. My girlfriend was a bit annoyed that I was always taking pictures of everything, so she grabbed my hand and tried to pull me forward. That said, it didn't stop me from doing photos while she was pulling me," Osman told Huffington Post Canada Travel.
Osman, an executive producer at Hype, a film production company in Russia, says the two often travel together for two or three days at a time, since his line of work has him shooting all around the world.
"It might seem that I have a lot free time, but actually we travel mostly for 3-4 days abroad due to me being always busy at work," said Osman, adding that so far, his most memorable trip was when the two travelled together to Singapore, which resulted in him losing his girlfriend's iPhone and short-circuiting his own phone after he went swimming with it. But he says at least managed to add this photo to his collection: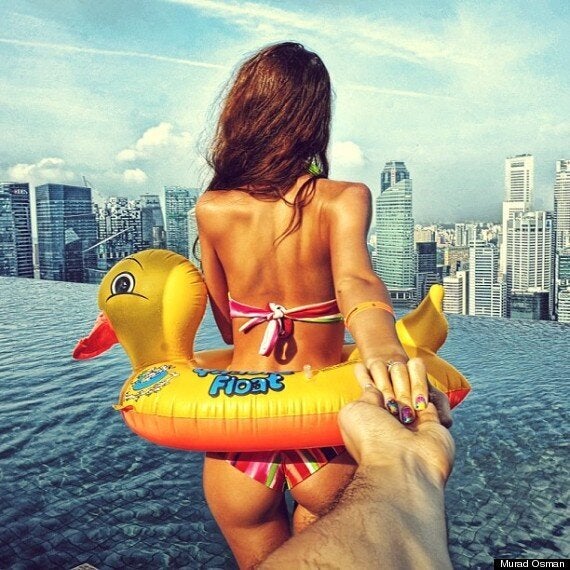 The two met back in Moscow at a photo shoot and got to know each other over time. At first Osman opted to take the photos using an iPhone and touched them up with the camera+ app. Lately, Osman says he uses whatever photography equipment he has on hand and tries to keep the touch-ups to a minimum.
"Equipment doesn't matter. All that matters is the idea. Equipment is just helping you to achieve it," said Osman, adding that the two have plans to shoot their next photos in New York come April. We can just picture the High Line photos now.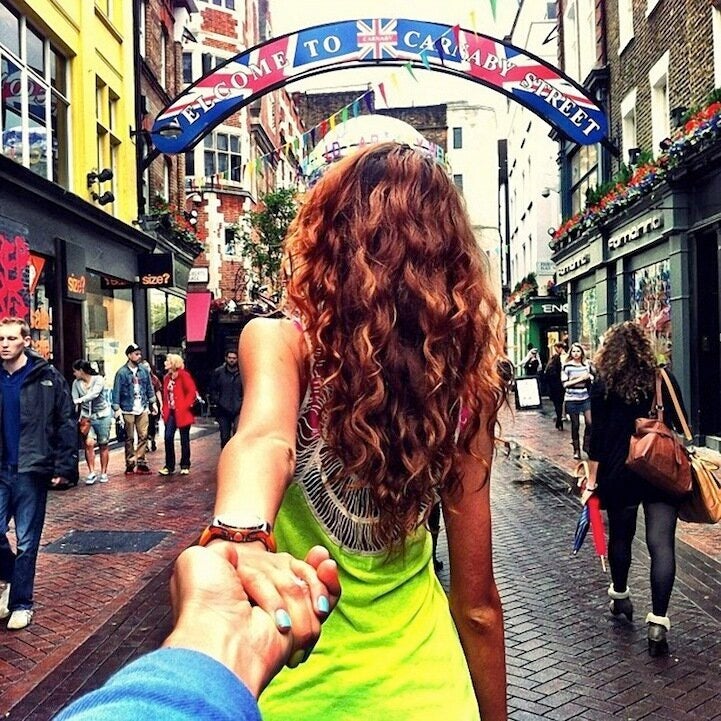 Photographer's Girlfriend Leads Him Around the World - Murad Osmann Producing music videos and commercials. www.hypepro.tv
Popular in the Community