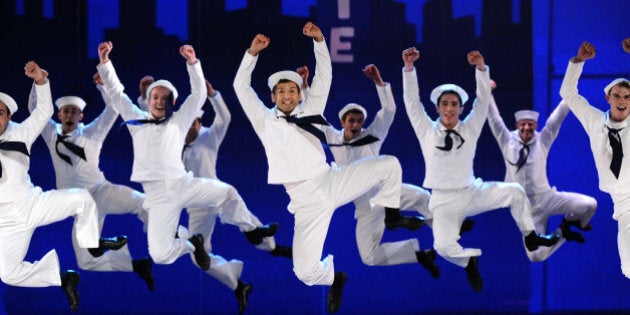 Sunday night marked the Tony Awards, Broadway's annual love letter to itself. As a self-described musical theatre nerd, this night is one I countdown to all year. Aside from a few drawn out speeches, as you would generally expect from an awards show, the Tony's are peppered with a multitude of energetic live performances which make the telecast what I would consider thoroughly entertaining fare. Despite being one of my favourite events, the Tony Awards also remind me how musical theatre has a particularly poor reputation outside of the theatre community.
When I've mentioned that I am involved in musical theatre, many of my friends, family, colleagues and even acquaintances have been particularly vocal in articulating that they hate musicals. If you had asked my Dad a few years ago his thoughts on musical theatre, he would have been very forthcoming with the fact that he was most certainly not a theatre person. He would always attend my shows growing up and dutifully clap when I finished performing, but I could tell that his heart just wasn't in it. When I dragged him to the acclaimed film adaptation of Les Misérables back in 2012, about 15 minutes into the movie he leaned over and whispered in my ear "is it all going to be singing?" When I conveyed to him that yes, there would in fact be no spoken dialogue in the coming two hours and 45 minutes of the film, I could practically hear his heart falling in his chest.
That's because Les Misérables was not my Dad's kind of musical, but I would contend that there is a musical for everyone. Imagine if someone said to you that they hate movies, but had only seen one or two. Perhaps there's someone living as a hermit somewhere who really just hates the concept of movies, but in general if someone said they hate movies you'd probably think they just hadn't seen a good one. As a rule, the people who declare that they hate musicals have also seen very few. As a child, their parents probably dragged them to see a community theatre performance -- most likely Cats or The Sound of Music, maybe Annie. As they got a little bit older they might have seen Grease or Footloose on television. In my, very anecdotal, conclusion, this is where most musical-haters limit there exposure, closing themselves off from a world of entertainment.
Just as with films, there are numerous different genres of musicals, which appeal to numerous different kinds people. There are hip-hop musicals (In the Heights, Holler If Ya Hear Me), country musicals (9 to 5, Annie Get Your Gun, Big River), rock musicals (Rent, American Idiot, Spring Awakening, Next to Normal) and everything in between. If you like music, there is a musical you'll like too.
To prove my theory that there is a musical for everyone, I took my Dad to the theatre. During visits to New York I've accompanied him to six different Broadway shows, all chosen by me. While he was exceedingly skeptical in the beginning, after seeing our first show (2011's Tony Award winning Best Musical Book of Mormon) something changed for him. Despite his initial scepticism, as we continued to see shows he started to see that musicals can be funny and exhilarating and heartbreaking, sometimes all at once. As a true testament to the fact he has changed, my "not a theatre person" of a Dad even watched the Tony Awards with me this year.
I'll be the first to admit that there are a lot of terrible musicals (I'm looking at you Mamma Mia!). However there are a lot of bad movies too, and those don't indicate that movies as a whole are bad. The same is true for musicals -- sub-par productions don't negate an entire art form. If you think you hate musicals, I challenge you to broaden your horizons. Do some research and see a few shows; You'd be hard pressed not to find a musical you enjoyed. And if all that sounds too daunting, find a theatre nerd like me to point you in the right direction- we're always happy to talk about musicals.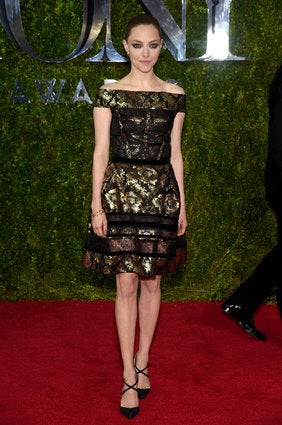 2015 Tony Awards Red Carpet