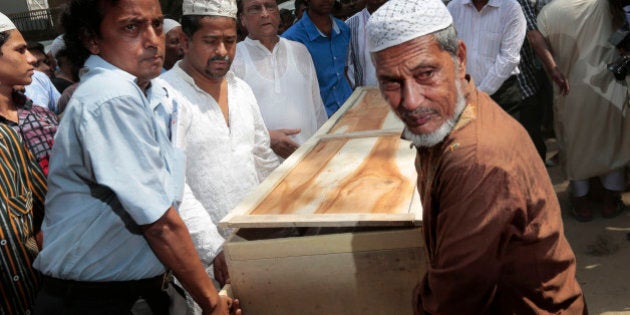 A Bangladeshi LGBT rights activist, Xulhaz Mannan, and his friend were brutally hacked to death by an extremist group for "promoting homosexuality." The funeral picture showed local community members and Muslims offering his funeral prayers.
This clearly draws the line between those who see religion as a supremacist ideology and those for whom it is about being a better human being. However, it also indicates that it is indoctrination against blasphemy, apostasy and homosexuality that instigates young men to justify murder.
This necessitates that Muslim community leaders will have to intensify efforts to destroy the poison of medieval supremacist doctrines that are touted by zealots addressing their hollow identity crisis.
Such efforts are warranted, as death threats against LGBT Muslim activists have been issued even in places like Denmark. A harrowing article showed how the loved ones of LGBT Muslim activist Michael Sinan suggested that he stop participating in interviews and programs for his own safety.
Sinan mentioned that despite getting three death threats, not much was done by the local police or the LGBT organizations. This is extremely unfortunate, for apart from experiencing homophobia, LGBT Muslims also have to contend with anti-Muslim bigotry. Such prejudice is rampant, as evidenced from the many negative comments and messages such activists receive online.
Despite theological differences, there is no room in Islam to so poorly treat our LGBT Muslim brothers and sisters.
Sinan also mentioned receiving acceptance and inclusion in many Muslim communities; however, it is crucial that such support be made public to send out a strong message that Muslims have zero tolerance for bullying, abuse and discrimination against some of the most vulnerable members of their community.
Lives are at stake. This much is clear from the murders in Bangladesh. One death is far too many. The big organizations of Muslims can really send out a strong and powerful message that despite theological differences, there is no room in Islam to so poorly treat our LGBT Muslim brothers and sisters.
Indeed, it is time that false analogies of vulnerable LGBT Muslims with the people of Lot are put to an end. There is absolutely no equation between the lives of our children, our faith-based brothers and sisters, our own flesh and blood, with Lot's people, who displayed obscene conduct of inhospitality, coercion and exploitation.
Centuries have passed by with the perpetuation of such false constructs, but now that we are able to better understand human existence, that must end by revisiting the eternal core kernels of faith -- mercy, justice, compassion and love.
The life of Xulhaz Mannan cannot be returned, but his legacy can and should be kept alive. Similarly, against the backdrop of death threats and demeaning messages, we can all band together to stand by Michael Sinan and other marginalized LGBT Muslim activists in this hour.
The following Muslim leaders, along with their allies, have banded together to offer words of wisdom and comfort, to recognize the ultimate price paid by Xulhaz Mannan, and to tell Michael Sinan and other LGBT Muslim activists to continue to stand tall and assert their truth (haqq):
"The bravery shown by the work of Xulhaz, a man who had access to Western support and could have migrated but who decided to work in his home country, is the kind of dedication that leads to change. The violence against us is a way to instill fear and is meant to stop our progress. Our lives matter. Every single one of us is important. Yet, we must always move forward, continuing our movement with the understanding that such violence might occur."--Imam Daayiee Abdullah, Executive Director of the MECCA Institute
"We stand shoulder to shoulder with our queer Muslim family and mourn the loss of our brave leaders like Xulhaz Mannan, who is the real martyr, having risked his life for the good of humanity."--Shahla Khan Salter, Director, Universalist Muslims
"Discrimination against any members of a community threatens the security of all. Since all human beings are created b'tselem Elohim -- in the Divine image -- we each carry some of G-d's holiness within us. Michael, you have a lot of support in the broader community. Be strong."--Karen Gall, Jewish ally
"Michael, please know that you are in my thoughts and prayers. Stay strong... some of us will never give up supporting you."--Suroor Ali, Muslim ally
"You are not alone, Michael. Sending Lots of love and support!"--Kelly Wentworth, Secretary, Muslims for Progressive Values (MPV), President, MPV Atlanta
"The heart of Islam is compassion and mercy. If we are not promoting a compassionate and merciful Islam, we are promoting a harsh and dictatorial Islam. Our Islam cannot be both."--Frank Parmir, Director, MPV Columbus
"By living your life with pride and courage as you do, and making sajda (prostration) to no one except Allah (swt), you offer a great example of how to be a Muslim."--Mark Brustman, writer and activist
"Michael and friends, in these difficult times I hope you'll find strength and courage to stay true to yourself. You are in our thoughts and prayers."--Dr. Adis Duderija, Asia Institute, University of Melbourne
"While the people who commit violence are to blame for their own actions those who support contempt bear a part of the responsibility. And that is the true lesson of the story of Sodom and Gomorrah."--John Allenson, Jewish ally
"We don't need LGBT martyrs; we need actual, alive role models to whom people can look up to and get inspiration, courage and determination to be who they are. And we can make that happen by standing up for those who are already on the picket lines fighting the right fight or just too afraid to speak out. This is our salvation, our sadaq e jariya (perpetual charity)."--Hadi Hussain, writer and activist
Follow HuffPost Canada Blogs on Facebook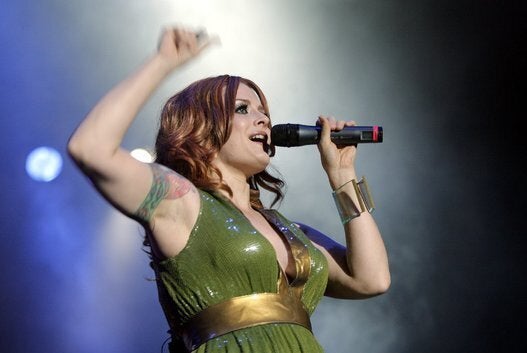 16 Celebrities with LGBTQ Parents
Popular in the Community