Toronto police are treating the assault and robbery of a Muslim woman outside a public school in north Toronto as a hate crime.
A woman was on her way to pick up her children from a school in North York on Monday when two men physically attacked her while hurling racial slurs, according to police.
The woman was wearing clothes commonly associated with the Muslim faith, according to police division spokeswoman Const. Allyson Douglas-Cook.
The men called her a "terrorist," telling her to "go back to your country." They then ripped off her hijab, punched her, and stole her cellphone, police told Global News. Police also said the woman was kicked and beaten, according to the National Post.
The woman went into a nearby school in the Flemingdon Park area for help, where someone inside called police.
She was taken to hospital for minor injuries, according to the National Post.
The woman's brother, a man named Owais, told 680 News his sister normally takes her three-year-old when she picks her other two children up from school, but had decided to leave the toddler with her sister.
He said when he saw her, she and her children were crying.
"I don't know what human, if they are human, could do that to anybody," he said.
Police are searching for two suspects and described them as white men, according to CityNews.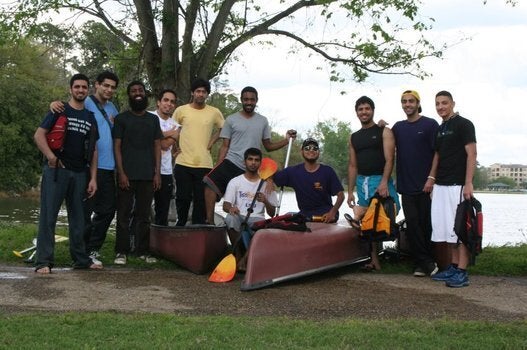 Experience As A Muslim Student