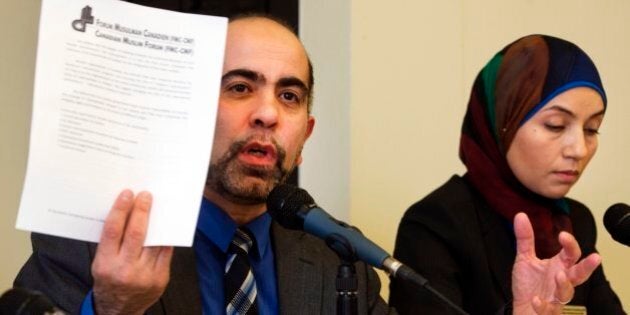 OTTAWA — Muslims are often the scapegoats in political debates, NDP Leader Thomas Mulcair said Wednesday.
"There is a vilification that is happening," Mulcair told reporters. "I have been doing federal politics for years, and for years I have seen that Muslims are often the scapegoats in political debates. And that, I find it heartbreaking."
Mulcair was responding to a question about whether the NDP supports the Conservative government's decision to appeal a court ruling on niqabs – a face covering that some Muslim women wear. The court threw out a 2011 ban that the Tories imposed on the wearing of niqabs during citizenship swearing-in ceremonies.
Liberal Leader Justin Trudeau has firmly denounced the Conservatives' decision to appeal the ruling. Wednesday, he told reporters Prime Minister Stephen Harper was playing a "very divisive game" where he was sowing discord against certain citizens. Mulcair, on the other hand, said the NDP agree with the court's decision to reverse the ban but respects the government's right to appeal.
"It's a question of rights and freedoms," Mulcair said Wednesday. "The government's appealing it, but as far as we're concerned, the Federal Court got it right."
Mulcair also brought up a recent campaign-style visit Harper made to Victoriaville, Que., where the Tories are hoping to make a breakthrough in the 2015 election.
"But I listened well to what Prime Minister Harper said, and I know how to decode it too," he added. "I know where he said it and in what context," Mulcair said.
"That is not the way we do things."
Wednesday, the leader of the upstart party Forces et Démocratie issued a press release saying Trudeau and Mulcair had gone too far in suggesting women should be allowed to cover their faces during citizenship ceremonies. "[They] have clearly surpassed the notion of inclusion," Quebec MP Jean-François Fortin said. "We are now placing religion before the public's right and we are endorsing a symbol of women's inferiority. It is a big step behind," he said.
Last week, Trudeau accused Harper of pandering to anti-Muslim fears and tearing communities apart rather than bringing them together.
"When former premier Marois tried to do what Mr. Harper is now doing, I pointed out that Quebecers are better than that, and that's exactly what happened," he said, referring to the Quebec Charter of Values. "So, I feel the same way about Canadians everywhere. We are a better, stronger people than Mr. Harper seems to think we are," he told the Canadian Press.
Immigration Minister Chris Alexander recently suggested the Conservative government might widen the scope of the niqab ban by prohibiting the hijab – a headscarf that, unlike the niqab, does not cover the face – at citizenship ceremonies.
"Niqab, hejab, burqa, wedding veil – face coverings have no place in cit[izenship] oath-taking!" the minister tweeted.
Alexander's comments raised concerns within the Muslim community. Sheema Khan, a Globe and Mail columnist and the author of "Hockey and Hijab: Reflections of a Canadian Muslim Woman," told The Huffington Post Canada that the government was just preying on peoples' fears and prejudices.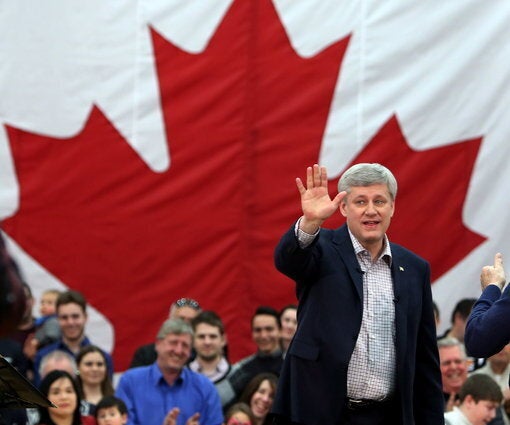 5 Things To Know About The Anti-Terror Law