In 1809, Lord Thomas Erskine introduced to the House of Lords an Act to prevent malicious and wanton Cruelty to Animals. He argued that it was wrong to be cruel to animals. His bill failed.
At the very least, I'm in good company.
Despite the setback, I remain hopeful that our animal cruelty laws will be improved. And not only because the arc of the moral universe bends toward justice, but because I believe that there is an important silver lining in the bill's defeat.
To appreciate the silver lining, it's important to understand Bill C-246, why it was defeated, and to consider where we go from here.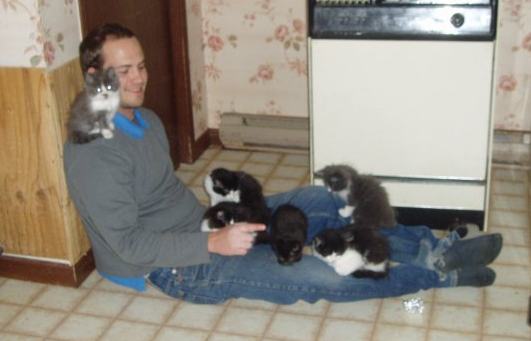 Understanding Bill C-246: a basket of modest measures
More contentiously, it would have prohibited the "brutal and vicious killing" of animals in response to a case in which a man was acquitted of killing a dog with a baseball bat because there was no evidence of pain and suffering. And it would have symbolically moved animal cruelty from the "Property" section in the Criminal Code to a new section called "Offences Against Animals", not to change their legal status as property, but to recognize that animal cruelty is a crime because it's wrong, in and of itself, to harm animals unnecessarily.
"And here is the silver lining: an issue that was not on our government's agenda is now there, thanks to the incredible outreach efforts of compassionate Canadians of all political stripes."
These two more contentious changes were drafted by the Justice Department in 1999, introduced by Justice Ministers Anne McLellan, Martin Cauchon, and Irwin Cotler, debated for 96 parliamentary hours, subject to broad consultations with animal use groups, passed the House of Commons three times, and studied in depth by two parliamentary committees.
At committee, the measures were amended to ensure that all legal justifications and excuses continue to apply to protect animal use groups, and the Criminal Lawyers' Association testified that accepted animal use would remain unaffected.
Why Bill C-246 was defeated
Unfortunately, it was actively opposed by others. For example, the Chicken Farmers of Canada, the Canadian Cattlemen's Association, and the Ontario Federation of Agriculture piggybacked on concerns raised by the Ontario Federation of Anglers and Hunters, and lobbied aggressively against the bill.
Our government and my caucus colleagues care about ending animal cruelty, but in the face of this vocal opposition, the government determined that more consultation was required to reach consensus on this particular piece of legislation.
And we know that a consensus can be reached, because we've reached it before. In 2004, animal use groups endorsed government Bill C-22 that sought to strengthen our criminal laws against animal cruelty, including the "brutal and vicious killing" provision, and moving animals out of the "Property" section.
The Canadian Federation of Agriculture expressed disappointment when the legislation died due to an election. The Canadian Cattlemen's Association, among a long list of agricultural and research sector groups, wrote an open letter to then Justice Minister Irwin Cotler stating: "It is our hope that the consensus that has already been achieved in Bill C-22 will result in the re-introduction and passage of this important legislation as rapidly as possible."
Where we go from here: the silver lining
While Bill C-246 was defeated, citizens across our country spoke loudly in support of improving our animal protection laws. And here is the silver lining: an issue that was not on our government's agenda is now there, thanks to the incredible outreach efforts of compassionate Canadians of all political stripes.
Given a consensus was reached in 2004 through consultations led by the Ministry of Justice, we should be optimistic about the possibility of a similar consensus through consultations led by Minister Wilson-Raybould.
The next step is establishing clear timelines and an open consultation process. It would also make sense to implement non-contentious changes as quickly as possible, including closing loopholes related to the sexual abuse of animals, and animal fighting.
Of course, it is not only our Criminal Code that should be reviewed. Whether it is our fur labeling laws, puppy mill operations, the importation of shark fins, cosmetic testing on animals, cetaceans in captivity, animal transport regulations, or including pet rescue as a factor in our disaster relief planning, there are many strong animal protection laws around the world that we should look to replicate.
We would do well to establish a taskforce, parliamentary committee, or office of animal welfare to review our animal protection laws and to recommend improvements. I am also calling on all compassionate Canadians to submit ideas for change at www.protectanimals.ca. Bill C-246 helped to spark a public debate about how we treat animals, and it is one we should continue.
Follow HuffPost Canada Blogs on Facebook
Popular in the Community