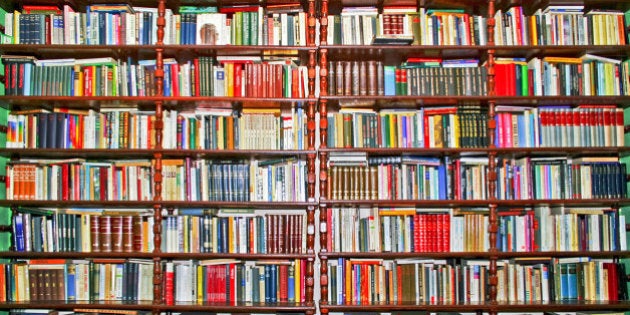 One thing I realized about reading books in 2014: you need to really make the time for them. Because it is very, very easy to get caught up in work and family and friends and television and podcasts, and it's easy to let reading fall by the wayside. Like reading 29 books instead of your aspirational 52.
While I did read some traditionally amazing books in 2014, I also found myself whipping through picks I would have disdainfully left in the chick lit and young adults piles once upon a time. And you know what? Some of them were great. They provided an escape, they had some interesting turns of phrase and they could be downright entertaining. That was lesson number two.
Other books I slogged through, trying to get out of my literary comfort zone and push myself to read works that didn't immediately hook me in the first 50 pages. And while I'm still inclined toward fiction, it felt good to challenge myself to look elsewhere for stories and see the appeal of different kinds of narratives. That third, and final lesson, will hopefully inform my picks in the coming year as well.
The books I loved (and highly recommend) have an asterisk beside them. I'd love to hear about the books you were addicted to this year, and what you think of my picks too.
Happy new year all, and here's to reading more in 2015.
*What The Family Needed - Steven Amsterdam. The description (a family that slowly discovers they have superpowers) sounds a bit cheesy, but that's the complete opposite of what this book feels like as you whip through it. An engaging story of how our choices dictate our lives, this book takes apart one family in its descriptions, but demonstrates how irretrievably linked we are to our bloodlines in the end.
Me Before You - Jojo Moyes. This was an easy, but addictive, read -- one in which you might be able to guess the ending from the start, but nonetheless end up glued to the pages until it's done. The plot: a young woman is hired to help a former London high-flyer, after an accident leaves him quadriplegic.
The Lion Seeker - Kenneth Bonert. By the end of this book, I found myself frustrated at which storylines it had decided to follow, and which had been dropped, but it did detail an entirely different experience -- that of South Africa around World War II, and the effects of the conflict on that part of the world -- I'd never heard of before. The writing was solid, and gave enough description that it made it feel, for better or for worse, that I was living it along with the main character.
& Sons - David Gilbert. A J.D. Salinger-like author gathers his three sons around him in the wake of the death of his best friend, suffering an existential crisis that is narrated by that dead best friend's son. Following along? It's not actually that complicated a story, but it is, as always, difficult to read a book when the main character is as completely unlikeable as this one. While the New York literary scene is described intricately, the lives around which this story revolves just feel too self-absorbed to care all that much about as an outsider.
The Fault In Our Stars - John Green. There was a lot of talk this year about whether or not adults should be reading young adult novels, to which I say ... who cares, as long as you're reading. (You'll see that my list reflects a few more of these so-called teen novels). And as far as a book that becomes a cultural phenomenon goes, I feel like it's actually important to read it. So did TFIOS live up to the hype? I think so, insofar as giving a decidedly morbid and dark spin to a classic teenage love story. It presented some questions and issues grownups could do well to consider too, especially with regards to illness and death, and framing it in an adolescent content gives the tale both a tragic and irreverent tone that might be otherwise difficult to attain.
*The Goldfinch - Donna Tartt. Do not, I repeat, do not, be intimidated by this book's 800 pages or Pulitzer Prize win. It is a fun, funny, smart, wonderful read, about art, and friendship, and love, and illegal activities, and is just a really good book. Tartt's writing is so spot-on and captivating that you won't believe how quickly the pages fly by, and the story is so compelling that you won't want it to end.
The Namesake - Jhumpa Lahiri. This book had been on my bookshelf for ages, and I'm so glad I finally picked it up. The story of an Indian family trying to create a new home in America -- and the complications, both symbolic and literal, that arise from naming their son -- is woven together with descriptions that reveal the emotional difficulties of being so far from what you know, and what you long for.
The Love Affairs Of Nathaniel P - Adelle Waldman. You might love or hate Nate, the protagonist of this book, but you won't want to stop reading about him. In somewhat of a sketch of many Brooklyn writers who are struggling with what it means to be a man in the 21st century, while looking for love, intelligent conversation, and yes, security, Waldman hits on characteristics that are easy to recognize in so many 20- and 30-somethings these days.
The Signature Of All Things - Elizabeth Gilbert. I've written before about my love for Elizabeth Gilbert (and Eat, Pray, Love, among other things), but this just can't be counted on that list. This book, about a female botanist in the 18th and 19th centuries had some interesting moments, but overall, it was too long, a little too self-important, and centred on a character who was never exactly interesting enough to carry the story.
*Boy Snow Bird - Helen Oyeyemi. Be warned: this is a weird book. I've described it as a modern take on Snow White, but it is so much more than a retelling of a classic story. It twists down surprising paths, exploring the identities we present to the world vs. those we feel within ourselves.
*Eleanor and Park - Rainbow Rowell. So while I liked The Fault in our Stars, as far as young adult love stories go, this one was way more up my alley. This is likely thanks to the musical influence that permeates the book, because I can't picture a time in life when music is more important than during your teens, and it sets the tone of the couple's love story beautifully. That, and these characters just felt very real to me, like the author was really channeling exactly how teens would act and react in these circumstances.
To Rise Again At A Decent Hour - Joshua Ferris. I loved Ferris' workplace satire Then We Can To The End from a few years back, but I'm going to be honest - it took a lot of willpower to finish this book. I just didn't like it. In this work, Ferris takes on the modern world, and the ridiculousness of living lives online, and through celebrity culture, and it's all very smart. But perhaps just a smidgen too smart. I didn't like the characters, I felt a bit condescended to by the observations, and maybe I'll read this again in a few years and think about how clever it was .. but for now, it was just a frustrating read.
All The Light We Cannot See - Anthony Doerr. This book was ... nice. That's a strange word to use to describe a World War II novel, I realize, but that's the feeling I'm left with as I recall it now, at the end of the year. It gives a good history and perspective on soldiers on opposite sides of the battle, not to mention civilians forced to make their lives work under impossible circumstances, but it's not a must-read.
The Husband's Secret - Liane Moriarty. Yep, I jumped on the Moriarty train this year, and I completely loved it. If you haven't read one of this author's books yet, what you need to know is that she has a formula, it's usually about suburban women contending with various issues that end up intersecting with each other, and her writing is, to quote myself, "like crack." I think I finished this book in 8 hours. If you have a plane ride (or something equivalent) you just want to read through, this is it.
The Vacationers - Emma Straub. This one was on a lot of beach reads list this year, and probably deservedly, because it's about a family on vacation in Spain, and that's an easy connection to make. In my opinion, it's not as engrossing as a beach read should be, but it's a good story, about a modern family (i.e. not all blood relatives) coming apart at the seams while all stuck in one house together.
The Circle - Dave Eggers. If you're looking for a fictional book about the benevolent terrors of the digital age, and you're prepared for plenty of anxiety-inducing scenarios that seem just a bit too plausible, give this one a shot. I didn't love the ending, and the protagonist wasn't particularly believable, but it seems likely Eggers wanted it that way, because comfort is definitely not the point of this book.
*One More Thing: Stories and Other Stories - B.J. Novak. Oh, this collection of short stories by the guy you may know from The Office (or the author of that kids' book without pictures, or Mindy Kaling's BFF, depending on your reference points) is so good. So smart, so funny, so strange, so modern, so very good. Bonus: like all short story collections, you can pick and choose which ones you want to read.
Love and Treasure - Ayelet Waldman. Another World War II book, albeit one that occurs after the war, that offers new perspectives (for me, at least) on soldiers and their take on their participation in the liberation of Europe. Good, but meanders in not always compelling ways.
Big Little Lies - Liane Moriarty. See above, re: The Husband's Secret.
The Longer I'm Prime Minister: Stephen Harper and Canada - Paul Wells. This book was probably the toughest for me, as I honestly never read biographies. But it was recommended highly by a colleague, and I felt it was probably a good idea to learn a bit more about this man who's been running Canada for 10 years. Wells makes no secret (at least, as far as I could tell) about his less-than-positive personal feelings towards Harper, but also manages to make sense of where the Prime Minister's decisions come from, and why. Ultimately, this was a book that made me feel more informed about the current government, particularly when reading news stories about the decisions of the Conservative party.
The Telling Room: A Tale of Love, Betrayal, Revenge, and the World's Greatest Piece of Cheese - Michael Paterniti. This rambling, funny, sad, and true story manages to make characters of both the author and the man (Ambrosio Molinos de las Heras) who essentially ruins his life over his family's recipe for cheese. The book ends up going in directions you wouldn't expect -- not unlike a cheese-oriented "Serial" -- and ends up teaching both Paterniti and de las Heras many lessons.
*Not That Kind Of Girl: A Young Woman Tells You What She's 'Learned' - Lena Dunham. Dunham has become a sort of cover girl for millennial women, but I think pretty much everyone could be well-served by reading these essays. Her level of self-awareness will likely be grating to those who already don't like her, but if you do (or if you're willing to give her a chance), you'll see how intelligently she approaches topics like creating art, and dating, and mental health. Dunham is incredibly skilled at describing the seemingly mundane details of life -- there are passages in the book that literally took my breath away with their observational powers.
Yes Please! - Amy Poehler. Here's my recommendation for Yes Please!: don't read it, listen to it. I love Amy Poehler (who doesn't?), but I don't think she's a book writer. In fact, she tells you as much in a rather off-putting introduction that goes on for far too long. But she is a script writer, and an actress, and the stories that fall somewhat flat on the page are brought to life in her audiobook, where she even has guest stars.
Every Day - David Levithan. This book was recommended to me in a "If You Loved 'Life After Life,' Then Read ...' article, and it made good on its promise of a "time-spanning" story and "offbeat narrative." That said, I didn't adore this book, possibly because it was a young adult novel that felt like it could have been written like an adult novel .. but wasn't. The plot, of a soul that jumps from body to body every day, was obviously interesting, but in its execution, fell slightly flat.
*Colorless Tsukuru Tazaki and His Years of Pilgrimage - Haruki Murakami. How lucky is the world to have Haruki Murakami? The man is a genius, and he doesn't mind sharing his genius with us, year after year. The plot sounds simple -- the rejection of a man by his friends as a teenager impacts his entire life -- but in Murakami's inimitable way, he creates a world from that the reader can't help but become immersed in. This book is less surreal than some of his other recent novels, but it still relies on the reader's willingness to take leaps of faith with the author, knowing it will be worth it in the end.
Edge Of Eternity - Ken Follett. This 1,000-page tome was an obligation read, having read (and really enjoyed) the previous two books in Follett's "Century Trilogy." This one, however, I could have done without. Rather than providing an overarching view of the second half of the 20th century (and really, how can you?), Follett picked and chose his pet issues of the day, and gave readers what ultimately felt like a patriarchal, poorly written story.
The Web That Has No Weaver: Understanding Chinese Medicine - Ted J. Kaptchuk. This one is kind of random, but I've recently started going to an acupuncturist and was interested in learning more about the practice, including what it treats and how it treats it. While of course all of the answers of Chinese traditional medicine won't be found in one book, this work did a good job of giving me a basic idea of the philosophy and knowledge that informs acupuncture.
*The Bone Clocks - David Mitchell. This book is more like 12 books, making you think it's about one thing, then turning around and changing up the narrative entirely, in the best way possible. It's been compared to Cloud Atlas, and that's not inaccurate, but it's actually somewhat more approachable than that earlier Mitchell work. Going from the early 1980s to the not-too-far-away future, be prepared for fantastical elements, irresistible characters and one thread that links it all throughout.
The Martian - Andy Weir. After I started reading this book, I had to go and check to see if it was a young adult novel (it isn't). That tells you about the quality of the writing, but the plot can't help but be interesting and engaging: one man is mistakenly left behind on Mars when his crew has to do an emergency evacuation, and he has to figure out how to survive until (or if) anyone from Earth returns for him.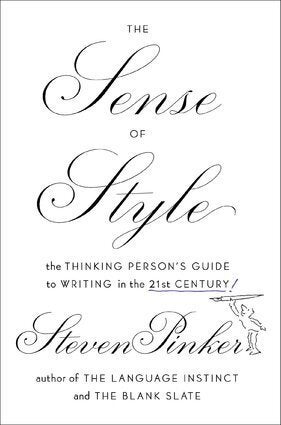 Best Books Of 2014