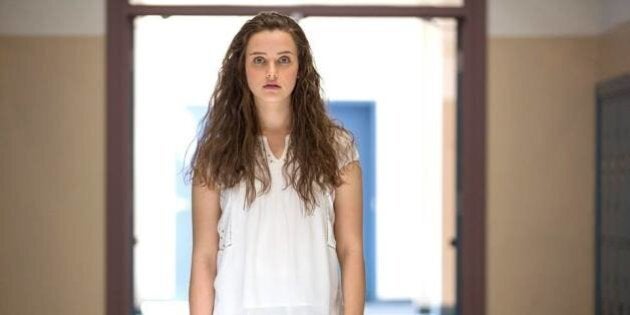 However, there are also folks who have their own lived experience and found the show gave them something (be it validation, solidarity, etc.) and that's completely valid. There are also folks who don't have lived experience of mental health issues (or family/friend connections) who found this show taught them something -- which is dangerous for a number of reasons. All in All, it's been a complicated issue.
Eventually, the show's creators were asked to respond to the critiques. And they choose to blame Stigma. Whether it's Selena Gomez's quote to the Associated Press: "We wanted to do it justice and, yeah, [the backlash is] going to come no matter what,....It's not an easy subject to talk about, but I'm very fortunate with how it's doing and I'm overwhelmed, very proud of it" or writers Nic Sheff's defense of 13 Reasons Why in Vanity Fair: "Facing these issues head-on--talking about them, being open about them -- will always be our best defense against losing another life. I'm proud to be a part of a television series that is forcing us to have these conversations because silence really does equal death."
As a mental health advocate who also has a lot of mental health advocate friends who are upset with the show, or are warning their friends to not watch the show and definitely not binge watch the show. I felt like this response missed the mark. Of course, there are people who hate 13 Reasons Why because they still believed stigmatized things. But that's not the reason it's getting the attention and critiques it's getting. You can't claim stigma when most of the people sharing critics on the show are experts on suicide prevention and mental health. People like me, who are seeing how 13 Reasons Why are affecting vulnerable people in their community and has caused four different copycat suicide attempt in the people I serve. You can't say stigma is the reason people are upset when the creators of the show either didn't read the responsible suicide reporting guidelines or didn't care about them.
Stigma is not the reason me, some Mental Health advocates and organizations are not fans of 13 Reasons Why. We want real, gritty, engaging stories about the experience of being suicidal. But we don't want it in a way that people feel like they have to recover from after watching it, or worse go to the hospital It's disappointing that they are blocking out the well thought-out critiques and feedback -- and it makes me sad to think that they won't learn from this and build something even more awesome with us next time.
Follow HuffPost Canada Blogs on Facebook